Viacom's Music Group is partnering with Spotify to provide consumers with free music from featured artists via their website and apps. The company will also provide music from its series and franchises, including MTV's "Teen Wolf," VH1's "Love and Hip Hop," CMT's "Party Down South" and the "MTV Video Music Awards." More than 150 Spotify playlists will be available across Viacom's network of sites, while Spotify will promote them to its 40 million global users.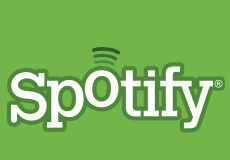 A quarter of Spotify's users subscribe to its Premium service, paying $10 a month for unlimited access, no advertisements, and the ability to download and listen offline.
"Spotify founder and chief executive Daniel Ek said that while MTV was paramount for music lovers when he was growing up in Stockholm — so much so that he credits MTV for helping teach him English — 'the younger audience has a very different relationship to (Viacom's) properties, which have become more about reality shows,'" reports The Wall Street Journal.
Viacom hopes that this move will focus its music brands back on music.
"Van Toffler, president and chief executive of Viacom's Music Group, said the company wanted to renew its reputation for providing 'unfiltered access' to artists and bands without leaving Viacom's sites," adds WSJ.
Meanwhile, Spotify also hopes the partnership will help with competition against Apple, Google and Amazon's streaming services.
Topics:
Ads
,
Advertisement
,
Amazon
,
App
,
Apple
,
Artist
,
CMT
,
Daniel Ek
,
Download
,
Featured
,
Free
,
Google
,
Listen
,
Love and Hip Hop
,
MTV
,
MTV Video Music Awards
,
Music
,
Music Group
,
Party Down South
,
Playlist
,
Premium
,
Reality Shows
,
Series
,
Spotify
,
Streaming
,
Teen Wolf
,
Television
,
TV
,
Unfiltered Access
,
Van Toffler
,
VH1
,
Viacom
,
Visitors
,
VMA
,
Websites