The Trump administration is considering strategies for edging out Huawei and China's 5G dominance. It has already unsuccessfully urged Cisco Systems to purchase Ericsson or Nokia and reportedly discussed providing those two companies tax breaks and export-bank financing or helping to take one of them private. Also proposed is a plan to support "mix and match" network technology to smooth the path for U.S. startups to develop new 5G technology. Japan's NTT and NEC are also making a play for a bigger role in 5G.
The Wall Street Journal reports that, according to Dell'Oro Group, Huawei now accounts for 28 percent of global spending on 5G equipment in Q1 this year. With Chinese government support, Huawei is able to offer its 5G products at a lower price than its competitors. Because U.S. rivals are "still too small to compete with Huawei," large wireless carriers around the world rely on Ericsson, Nokia and Samsung for 5G gear.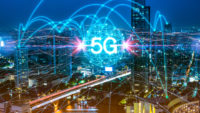 A report written by former NASA chief Daniel Goldin and former Nokia technology executive Hossein Moiin, among others, noted that, "for the first time in modern history, the United States has not been the leader in an emerging wave of critical technology."
Attorney General William Barr supports the idea of "U.S. public or private-sector ownership of European suppliers," and, said sources, "earlier this year, a pro-buyout group pitched the idea of a government-supported consortium investing directly in Nokia or Ericsson to administration and congressional officials." Cerberus Capital Management led a group of private equity investors that supported the plan, which has stalled recently.
The new Open RAN Policy Coalition, led by AT&T and including a range of software companies, "advocates for competition in cell-tower equipment. "Some see this as an opportunity to facilitate the creation of an industrial base inside the United States," said Nokia policy chief for the Americas Brian Hendricks. "The U.S. has been out of the game for a while."
Elsewhere, WSJ reports that Japan's Nippon Telegraph and Telephone Corp. (NTT) is investing $600 million in Tokyo-based NEC Corp., which makes 5G equipment, giving it a 5 percent ownership stake. The company "believes the U.S.'s stance towards Huawei gives Japan an opportunity to gain global market share in 5G technology."
NTT chief executive Jun Sawada stated, "there's a strong chance that U.S.-China relations will continue to deteriorate." "Amid this tough global situation, we want to become a leader," he said. According to IHS Markit, as of 2018, Japan's NEC and Fujitsu represented slightly less than 1 percent each in the global 5G base station market.
NEC and NTT plan to "jointly develop wireless technologies including base stations," with the aim of accounting for about 20 percent of the business of global mobile carriers by 2030. "Currently the 5G market is dominated by companies benefiting from large economies of scale," said Sawada. "We want to challenge this."
Fuji Chimera Research Institute estimated that, "the global market for base stations is expected to be worth roughly $105 billion by 2025, triple the market size in 2018."
Topics:
5G
,
AT&T
,
Brian Hendricks
,
Cerberus
,
China
,
Cisco
,
Daniel Goldin
,
Dell'Oro Group
,
Donald Trump
,
Ericsson
,
Fuji Chimera Research Institute
,
Fujitsu
,
Hossein Moiin
,
Huawei
,
IHS Markit
,
Japan
,
Jun Sawada
,
Mobile
,
NASA
,
NEC
,
Nokia
,
NTT
,
Open RAN Policy Coalition
,
Samsung
,
United States
,
William Barr