At the Tokyo Game Show, two keynotes presented very different visions regarding the future of video games. This year's theme was "Limitless Evolution," and Sony executives talked about the evolution of consoles, increased connectivity through a suite of Sony hardware, and the rise of downloadable content. In contrast, the CEO of GungHo Online Entertainment discussed the importance of luck and timing today, in addition to the runaway success of certain free-to-play mobile games.
Kicking off the show, Sony executives "took to the stage to present their vision of the future of entertainment: a Sony device in every living room, purse, and palm," reports Wired. "A video presented this utopia to the crowd as attractive young Japanese people with gigantic televisions all played PlayStation 4 video games, took their games outside using a PlayStation Vita, wound down by watching Sony-owned films on their PlayStation Vita TV devices, and finally came together for a "Killzone: Shadow Fall" tournament while the rest of Japan watched live on the Web."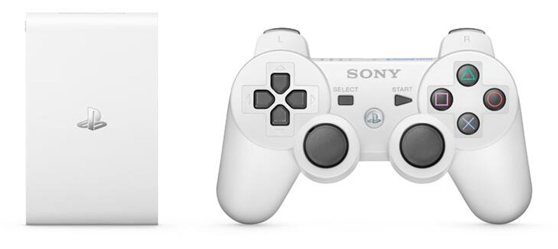 "[Games are] not a niche market anymore," said Andrew House, Sony Computer Entertainment president and CEO.
He hopes that with PlayStation 4, PlayStation Vita, smartphones and tablets, users will have an experience where they are always connected to their games. His vision is for games and non-game entertainment to be enjoyed "by consumers of all stripes across Sony's many PlayStation platforms."
Sony Computer Entertainment SVP Masayasu Ito spoke about the features of the PlayStation 4 and explained why Sony wants users to register their real names.
"We would like to encourage light users to join our world," said Ito, explaining that real names make it easier for users to find their friends. Traditionally, Japanese Internet users have preferred anonymity, which slowed the acceptance of social networks. "When light users get a friend request from an [anonymous] user, do you think they will accept it?" Ito asked. "I don't think so. I get so many requests that unless I know who they are, I cannot approve them all."
Following Sony's presentation, GungHo Online Entertainment CEO Kazuki Morishita addressed the crowd. GungHo is currently one of the most successful companies in Japan's mobile gaming market. Its popular "Puzzle & Dragons" is poised to reach the 20 million download mark.
"For his part, Morishita was genial but vague regarding his company's successes, saying that it was more important to 'analyze our failures' rather than look back on what worked," explains the article. "He also said, regarding more than one answer, how much luck is needed to succeed: luck that the release came at a favorable time, luck that the earliest users embraced it, luck that GungHo had the right team in place to support the game."
"After Sony spent an hour trying to sell the Japanese consumer on its specific vision of the future of gaming, Morishita's session felt more like a victory lap. His free-to-play game is a hit and his company is reaping the rewards. He didn't need to tell the audience to buy anything — odds are, they already have."
However, Morishita agreed with some of Sony's points, admitting that he plays games on consoles (except for his company's mobile games). He discussed how mobile games introduced the gaming world to people who may not have been a part of it otherwise, but concluded that the console and mobile experience should complement each other.
Topics:
Andrew House
,
Connectivity
,
Console
,
Dragons
,
Free-to-Play
,
Game
,
Gamer
,
Gaming
,
GungHo
,
Hardware
,
Japan
,
Killzone
,
Limitless Evolution
,
Masayasu
,
Mobile
,
Morishita
,
Online
,
PlayStation 4
,
PlayStation Vita
,
PS 4
,
Puzzle
,
Show
,
Smartphone
,
Sony
,
Tablet
,
Television
,
Tokyo
,
TV
,
Video
,
Video Games
,
Vita