Twitter is reportedly close to reaching partnerships with TV networks that would bring video content and advertising to the social site. Talks are underway with Viacom, Comcast and NBCUniversal, say sources, who note that the deal with Viacom would allow the micro-blogger to host TV clips on its site and sell ads alongside them. The push for TV coincides with Twitter's expansion into music discovery and sharing with its new mobile app.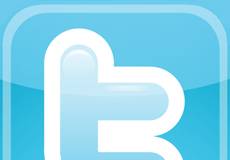 "Building on its existing partnerships with ESPN, Weather Channel LLC and Turner Broadcasting System, Twitter is seeking to add more entertainment and news video, two people familiar with the plan said. NBC, which also owns the USA Network, and Viacom, which owns MTV and Nickelodeon, would make attractive partners given the popularity of their content," writes Bloomberg.
According to the article: "The partnerships would let Twitter stream videos on its site and split the resulting ad revenue with the networks, said one of the people familiar with the discussions. One or more deals could be reached by mid-May, and Twitter may strike deals with other networks, the person said."
These moves make sense for Twitter, a site on which one-third of its users posted about TV programming they were watching last June — up from 26 percent at the beginning of the year, according to a Nielsen social media report.
"In February, Twitter also bought Bluefin Labs, a Cambridge, Massachusetts-based startup which makes software that lets advertisers, agencies and networks monitor and analyze social media comments about TV shows and commercials," notes the article.
Topics:
Ads
,
Advertising
,
Bluefin
,
Comcast
,
Content
,
ESPN
,
MTV
,
Music
,
NBC
,
NBCUniversal
,
Nickelodeon
,
Online
,
Social
,
Television
,
Turner
,
TV
,
Twitter
,
USA
,
Viacom
,
Video