Social network Twitter is making video sharing easier than ever for advertisers and regular users alike. By typing a hashtag in a tweet, Twitter users can easily find related videos in the suggested hashtag results. Then users can attach those videos to their original tweets with just one click. The social network could sell businesses the opportunity to provide those searchable, embeddable videos. Recently, Twitter made one-click videos available in Promoted Tweets.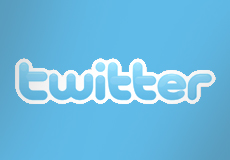 According to Re/code, the current one-click video embedding capability does not "appear to be a paid ad — note that Twitter is telling users that the video is 'provided by' the movie, not 'promoted by.'" However, the feature also does not appear to be available for all video content.
Right now, the movie trailers for "A Million Ways to Die in the West" and "Blended" seem to be the two videos that Twitter is using for this new experiment in video sharing.
This new sharing capability is likely related to Twitter's recent roll out of the new one-click videos embedded in Promoted Tweets. Previously, advertisers would have had to use links that would redirect Twitter users away from the social network to watch the video. The only one-click videos on Twitter were six-second Vine videos.
Advertisers such as Burger King and Volvo have used the new longer-form video ad format, and Twitter said that the "format led to three times higher view rates," according to Adweek.
Topics:
Advertising
,
Adweek
,
Audience
,
Blended
,
Burger King
,
Content
,
Embed
,
Embedding
,
Experiment
,
Feature
,
Film
,
Format
,
Hashtag
,
Link
,
Marketer
,
Marketing
,
Million Ways
,
Movie
,
Network
,
One-Click
,
Promote
,
Promoted
,
Promoted Tweets
,
Promotion
,
Recode
,
Redirect
,
Share
,
Sharing
,
Social
,
Television
,
Trial
,
TV
,
Tweet
,
Twitter
,
Video
,
View
,
Viewer
,
Vine
,
Volvo
,
Watch
,
Week
,
West