It seems that Wall Street loves Twitter. The company set an initial public offering price of $26 late Wednesday, only to see the stock close its first trading day up 73 percent at $44.90 a share, with a session high of over $50. The rocketing IPO set co-founder Evan Williams' stock value at $2.9 billion and co-founder Jack Dorsey's at $1.2 billion. CEO Dick Costolo's stock is now worth $384 million. At about $45 per share, the company is valued at $24.4 billion.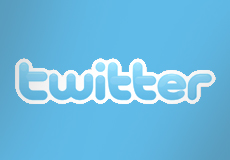 "Twitter raised about $1.8 billion through the sale of 70 million shares Wednesday evening at $26 a share," explains CNN Money. "The offering's underwriters also have the option to buy another 10.5 million shares from Twitter. By comparison, Facebook raised $16 billion in its IPO. But unlike Facebook, Twitter has yet to turn a profit. The company pulled in $317 million in sales in 2012, but ended up reporting a loss of $79.4 million."
"Investor enthusiasm for the microblogging company defied traditional valuation analyses," reports Reuters. "The shares traded at about 22 times forecast 2014 sales, nearly double the multiple at social media rivals Facebook Inc and LinkedIn Corp, even though Twitter is far from turning a profit and posted a loss of almost $70 million for its most recent quarter."
Twitter currently has about 230 million global users and has established itself as an indispensable communication tool. Supporters suggest that it has yet to realize its potential as a worldwide advertising medium.
"When people use Twitter they are following certain people, they're searching for specific information," said Mark Mahaney, an analyst at RBC Capital Markets. "There are powerful marketing signals that are almost Google-esque, something that Facebook doesn't really have."
"The money from the public offering will help Twitter build its business outside the U.S., where it got 77 percent of users yet only 26 percent of revenue in the third quarter. The company will also expand its infrastructure and work on products that will help it attract more users and advertisers," according to Advertising Age.
Mobile engagement is expected to be a key driver for Twitter. In an area where some other Web companies have struggled, Twitter is experiencing an increase in its number of active mobile users. "More than 70 percent of advertising revenue comes from those devices, a higher proportion than Facebook," notes AdAge.
The IPO marks a tremendous milestone for the company, and a sign of market confidence, especially considering Twitter has accumulated more than $300 million of losses in the last three years. "But investors are betting that Twitter is virtually destined to become wildly profitable as advertisers pay it increasing amounts of money to reach consumers who use the service," suggests The New York Times.
Topics:
Ads
,
Advertiser
,
Advertising
,
CNN
,
Costolo
,
Dorsey
,
Exchange
,
Facebook
,
Finance
,
Financial
,
Forecast
,
Google
,
Invest
,
Investor
,
IPO
,
LinkedIn
,
Mahaney
,
Marketing
,
Microblog
,
Money
,
Network
,
New York
,
NYC
,
NYSE
,
Offering
,
Profit
,
Public
,
RBC
,
Reuters
,
Revenue
,
Share
,
Sharing
,
Social
,
Social Media
,
Stock
,
Trade
,
Trading
,
Tweet
,
Twitter
,
Value
,
Wall Street
,
Williams