In an effort to increase the number of visitors to its site, Twitter has redesigned its homepage, allowing visitors to view content they would otherwise not have access to unless they were logged in. With about 200 million monthly visitors, Twitter wants to improve user engagement by adding a section to its homepage where users can view the most trending tweets or viral content as sorted into different categories such as "Business News," or "TV Shows & Stars."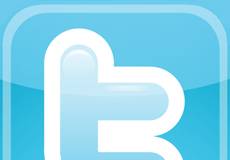 Twitter announced its plans for a homepage upgrade in a blog statement earlier this week stating that "[people] who log in get the full experience: they can browse the complete catalog of public Tweets, Tweet themselves or engage with Tweets they see." The homepage modifications are part of Twitter's plan to make a big "change for the many millions of people who visit every month who don't log in, but still want to know what's happening."
The updated homepage will first be available to desktop users in the U.S.
According to The Wall Street Journal, "[the] volume of visitors that have come to Twitter but then decide not to log in had been a conundrum for the company as it seeks to grow its user base beyond its 288 million users." As many as 125 million logged out users visit the Twitter homepage every month.
With its new content offering available through its home page, Twitter hopes it can build "the world's largest daily audience," notes WSJ.
In related news, TechCrunch reports that Twitter is taking an early lead in the live streaming battle, as its recently acquired Periscope app is leading independent competitor Meerkat by nearly half a percentage point regarding monthly active users on iOS. The services have been introducing improvements to their live video streaming in order to attract users.
"Meerkat introduced new discovery features and recommendations, while Periscope's more recent update made it easier to find broadcasts from friends," explains the post. "Meerkat has one-upped Twitter again by being first out of the gate with an Android app, though access is still invite-only at this point."
Topics:
Android
,
Audience
,
Broadcast
,
Desktop
,
Discovery
,
Homepage
,
iOS
,
Live Streaming
,
Logged In Users
,
Meerkat
,
Monthly Visitors
,
News
,
Periscope
,
Recommendation
,
Social Media
,
Streaming
,
Trending
,
Twitter
,
Video
,
Viral