Twitter is fending-off Elon Musk's takeover intentions with a poison-pill strategy that will make it much more costly for him to buy the company once his holdings exceed 15 percent. Although the Twitter board has yet to formally respond to Musk's $43 billion offer of $54.20 per share, it is expected to reject it based on the defensive posture  adopted Friday. The poison-pill plan would be in effect for nearly a year, giving Twitter time to find another buyer. While Musk has not detailed how he would fund his offer, word surfaced Monday that Apollo Global Management is evaluating participation.
The Wall Street Journal reports that "Apollo, one of the world's largest buyout firms, has held possible discussions about backing a possible deal for Twitter" that would provide equity or debt to support an offer by Musk "or another bidder," mentioning private equity firm Thoma Bravo, and saying Musk's overture "has put the social media company in play." Musk currently owns about 9.2 percent of Twitter's stock, making him its largest single shareholder.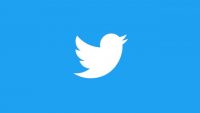 According to Yahoo Finance, the poison pill offers Twitter shareholders "preferred Twitter stock or 1/1,000 of a share of preferred Twitter stock for $210. That then will immediately increase once the purchase goes through to $420 a share," resulting in "an inability for Musk to move forward or for his position to be significantly diminished."
Basically, once Musk's Twitter stock climbs above 15 percent, the company will flood the market with new issues available for purchase at a discounted price to all shareholders except Musk, whose stake would be diluted.
"Investors rarely try to get around a poison pill by buying shares beyond the threshold set by the company," The New York Times writes, quoting an unnamed securities expert as saying "it would be 'financially ruinous,'" for Musk to try.
Although the Tesla and SpaceX CEO is said to have a net worth of more than $250 billion, most of it is tied up in stock. "Musk has about $3 billion in liquid assets — leaving him about $40 billion short of his proposed purchase price," notes The Washington Post, adding however that "he has options to get the money."
"Musk may try to partner with investors including Oracle Corp., given that its chief executive, Larry Ellison, is on Twitter's board," speculates The Los Angeles Times, citing a Bloomberg Intelligence report that says partnership with a private equity firm like Thoma Bravo could actually enable him to "raise the bid to $50 billion."
Calling Musk's acquisition of Twitter "far from certain even without the poison-pill provision," LA Times cited Musk's comment "at a TED conference on Thursday that he is 'unsure' if he'll actually be able to acquire the company, adding that he has a backup plan, without offering details."
But NYT notes that Musk, working with Morgan Stanley, "seemed to be girding for a protracted fight." NYT says Twitter is working with Goldman Sachs and JPMorgan Chase. Meanwhile, Forbes took note of the fact that "Jack Dorsey, the Twitter co-founder who left as CEO only in November and remains a board member until next month," has joined Musk in "lobbing complaints about Twitter through tweets," calling the board "consistently the dysfunction of the company."
Related:
Apollo Global Management Is Willing to Finance a Twitter Buyout, Sources Say, CNBC, 4/18/22
Twitter Gains as Board Plots Defense Strategy Against Musk, Yahoo Finance, 4/18/22