With a base of about 248 million users, Twitter could become the ultimate commerce destination for marketers and shoppers alike. The company recently announced its plan to rollout Twitter Offers, a program that allows marketers to package promotional tweets with time sensitive discounts and coupons that can be readily redeemable via smartphones and credit or debit cards. The new program is an initiative to drive sales, primarily in-store sales, with mobile advertisements.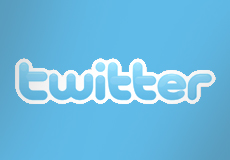 Early this year, Twitter acquired CardSpring, a company that simplifies the process of using coupons by linking the coupons to a user's debit or credit card. The coupon kicks into effect when the card is used towards a purchase of the discounted item.
Twitter plans to make use of CardSpring to power its Twitter Offers program. These offers would surface on a user's Twitter feed. Users would then have the option to link the offer to a credit or debit card on file with Twitter. The coupon would then be redeemable with the in-store purchase of the item.
"Twitter also stressed how easy it was to use the product," reports The New York Times. "Merchants will not have to install new hardware to redeem offers, and users will not need to present a coupon at the point of sale in order to redeem it."
Twitter also anticipates that Offers will prove to be an effective measuring tool for those advertisers that choose to invest in Twitter ads. With every redeemed coupon used via Twitter, advertisers will have a much greater sense of how much revenue is being driven by advertising through the social media platform.
"I think location will play a huge part of this going forward," said Nathan Hubbard, head of Twitter's commerce efforts.
"Eventually, Mr. Hubbard imagines Twitter will rely on the location data in users' smartphones to deliver an advertisement with a Twitter Offer at the exact time a person is most likely to redeem it," notes the article. Such location-based technology will allow advertisers to target customers with ads for retail stores in near proximity, perhaps even as they walk by them.