TikTok toured journalists through its new Transparency and Accountability Center last week. Located in Culver City, the facility features monitors displaying infographics that show how TikTok's recommendation engine and content moderation affect the short-form videos that are the basis of its viral app. Computer workstations running a "code simulator" were made available so visitors could explore firsthand how the app's algorithms influence video propagation. TikTok COO Vanessa Pappas told attendees that the new center, in development since 2020, aims to give lawmakers and others a more personal experience than the virtual tours previously offered.
TikTok is said to be building additional transparency and accountability centers in Dublin,  Singapore and Washington, D.C. The outreach comes as the company faces escalating regulatory pressure over concerns that its Beijing-based owner, ByteDance, may be subject to Chinese government pressure to spy on Americans and influence their thinking via algorithms that manipulate the videos they see.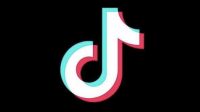 Last week, Senate Intelligence Committee member Michael Bennet (D-Colorado) sent letters to the CEOs of Apple and Google saying it should be removed from app stores due to national security concerns.
Bennet stated in his letters that "no company subject to 'Chinese Communist Party dictates should have the power to accumulate such extensive data on the American people or curate content to nearly a third of our population,'" The New York Times reported.
Meanwhile, The Hill said Senator Josh Hawley (R-Missouri) and Representative Ken Buck (R-Colorado) introduced the first ban TikTok bill of the new Congress "following a similar proposal led by Senator Marco Rubio (R-Florida) last year."
Executives at ByteDance and TikTok "want to keep the app operating in the U.S. under Chinese ownership. But some Biden administration officials and members of Congress, skeptical that the company's proposal addresses their concerns, are pushing to either ban TikTok in the U.S. or force its sale to an American company," The Wall Street Journal summarizes.
TikTok has proposed a plan that would separate American operations into a 2,500-person U.S.-based subsidiary subject to U.S. government requirements. The subsidiary, proposed as a $1.5 billion venture, would report to a three-person board approved by the Biden administration. In addition, software giant Oracle Corp. and third-party monitors could monitor the system that determines what videos get recommended to app users," WSJ said.
The "transparency" tactics TikTok is using to try to win Washington's trust are drawing some comparisons to the unsuccessful approach used by another Chinese-owned company, Huawei, starting in 2010, following "U.S.-led concerns that Beijing could order Huawei to spy or conduct cyberattacks." In response, Huawei worked with British officials to establish the Huawei Cyber Security Evaluation Center in Oxfordshire," WSJ noted.
However, the UK oversight board led by national cybersecurity experts (including representatives from Huawei and the government) flagged, reporting in 2019 that it "wasn't confident that the evaluation center was examining the same products actually used in UK networks."
Related:
TikTok: How the West Has Turned on Gen Z's Favorite App, The Guardian, 2/5/23
Is TikTok Really Giving Your Data to China?, The Washington Post, 2/3/23
TikTok-Based HR Conversations Are Coming for a New Generation of Workers, CNBC, 2/4/23
Can TikTok's Transparency Ease Lawmakers' Concerns? (Podcast), The Wall Street Journal, 2/3/23
Why Do People Believe Everything They Watch on TikTok?, Vice, 2/6/23
Topics:
Algorithm
,
App
,
Apple
,
Beijing
,
ByteDance
,
China
,
Congress
,
Content Moderation
,
Culver City
,
Cyberattack
,
District of Columbia
,
Dublin
,
Google
,
Huawei
,
Joe Biden
,
Josh Hawley
,
Ken Buck
,
Marco Rubio
,
Michael Bennet
,
National Security
,
Oracle
,
Privacy
,
Recommendation
,
Short-Form Video
,
Singapore
,
TikTok
,
United Kingdom
,
Vanessa Pappas
,
Video