TikTok is in discussions with U.S. lawmakers about a $1.5 billion plan to reorganize its operations in order to provide more transparency and allay fears of Chinese spying and data manipulation. The talks have become more urgent in recent months as regulators at the federal and state level are threatening to ban the short-form video app on government-issued devices. TikTok parent ByteDance been negotiating with CFIUS, the Committee on Foreign Investment in the U.S. since 2019, when an investigation was opened following the Beijing-based media firm's acquisition of Musical.ly, which it merged into TikTok.
Currently under discussion is an arrangement that would see TikTok creating "a new wholly owned subsidiary called TikTok U.S. Data Security, or USDS" that would have responsibility for "safeguarding the app," reporting to "an outside board of directors whose primary fiduciary responsibility would be to CFIUS instead of ByteDance," The Wall Street Journal reports.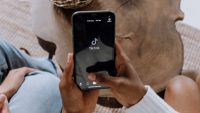 Under TikTok USDS "third-party monitors would check the code" for TikTok's video-recommendation algorithms "to detect whether it has been manipulated or if the Chinese government or other foreign actors have had access," WSJ writes, explaining that if concern arose "there would be a process to flag the issues" to the U.S. government if necessary.
But "there may be nothing ByteDance and TikTok can do to convince them that the app isn't an arm of the Chinese Communist Party," according to Vox's Recode, which notes TikTok's federal lobbying expenditures were $4.28 million from January through September of 2022.
"For some lawmakers, nothing short of a TikTok ban or forcing ByteDance to sell TikTok to an American company will do," Recode says, citing Senator Marco Rubio (R-Florida) and Representatives Raja Krishnamoorthi (D-Illinois) and Mike Gallagher (R-Wisconsin) among the hard-liners.
Gallagher, chair of the new House select committee on China, "told Recode that he would support a sale to an American company as long as it included control over TikTok's algorithm." Under the Trump Administration there had been talk of TikTok being sold to Oracle, one of the companies cited by WSJ as a potential third party monitor under the current proposal.
In December, the House and Senate introduced companion bills to ban TikTok, citing national security concerns about the Chinese government accessing the personal data of U.S. citizens as well as using proprietary algorithms to manipulate what users view. States including South Dakota and Maryland have also initiated action in the past year.
TikTok said it reached 1 billion worldwide users in September 2021, though Statista reports it will top 834 million users by the end of this year, more than 97 million of them in the U.S.
Related:
Some Universities Are Now Restricting TikTok Access on Campus, CNN, 12/22/22
Auburn Banned TikTok, and Students Can't Stop Talking About It, The New York Times, 1/15/23
TikTok Banned from University of Texas Campus on Cybersecurity Concerns, Bloomberg, 1/17/22