The U.S. House and Senate have introduced companion bills to ban TikTok and other apps that censor news, pose threats to the personal data of U.S. citizens and entities or engage in other surreptitious behaviors. The Senate bill, advanced by Marco Rubio (R-Florida) is called the ANTI-SOCIAL CCP Act, an acronym for Averting the National Threat of Internet Surveillance, Oppressive Censorship and Influence, and Algorithmic Learning by the Chinese Communist Party. The related House bill has bipartisan support from Representatives Mike Gallagher (R-Wisconsin) and Raja Krishnamoorthi (D-Illinois).
Whether or not the bills have enough support to land on President Biden's desk is unclear, according to Engadget. And even if they do, having "revoked former President Trump's orders to ban TikTok downloads, and instead required a fresh national security review," Biden is "not expected to override his own order."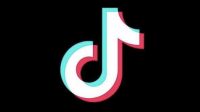 For those reasons, Engadget says "to some degree, the ANTI-SOCIAL CCP Act is more a signal of intent than a practical attempt to block TikTok." But Congress is using strong language.
"We know it's used to manipulate feeds and influence elections. We know it answers to the People's Republic of China," Rubio wrote in a statement reprinted in Variety. "There is no more time to waste on meaningless negotiations with a CCP-puppet company. It is time to ban Beijing-controlled TikTok for good."
According to Forbes, "LinkedIn profiles reveal that 23 of ByteDance's directors previously worked for CCP propaganda outlets, and at least 15 ByteDance employees work for them now," Rubio and Gallagher write in a co-bylined opinion piece in The Washington Post. Gallagher is quoted in Variety calling TikTok "digital fentanyl that's addicting Americans" and alleging the app collects data on U.S. citizens and censors news.
The short-form video app, known for its virality, is owned by China's ByteDance and has more than one billion users outside the communist nation, where the company deploys a state-approved alternative called Douyin.
Variety includes TikTok spokesperson Hilary McQuaide's statement saying "it's troubling that rather than encouraging the [Biden] administration to conclude its national security review of TikTok, some members of Congress have decided to push for a politically motivated ban that will do nothing to advance the national security of the United States."
Related:
States Demand That Google, Apple Raise Content Ratings for TikTok, The Wall Street Journal, 12/13/22
TikTok Pushes Potentially Harmful Content to Users as Often as Every 39 Seconds, Study Says, CBS News, 12/14/22
Bill to Ban TikTok on Government Devices Faces Uncertain Future in House, The Wall Street Journal, 12/15/22
Topics:
Algorithm
,
ANTI-SOCIAL CCP Act
,
Ban
,
Beijing
,
ByteDance
,
Censorship
,
Chinese Communist Party
,
Congress
,
Donald Trump
,
Douyin
,
Hilary McQuaide
,
Internet
,
Joe Biden
,
LinkedIn
,
Marco Rubio
,
Mike Gallagher
,
National Security
,
Raja Krishnamoorthi
,
Senate
,
Short-Form Video
,
Social Media
,
Surveillance
,
TikTok
,
Video