TikTok is taking a proactive stance to quash U.S. government concerns that user data might be collected and exploited by China, where the viral video platform's parent, ByteDance, is based. TikTok CEO Shou Zi Chew made the rounds in Washington last week, sharing with think tanks and public interest groups his plan to prevent data on Americans from being transmitted out of the country. The strategy marks a shift for TikTok, which kept a low profile during attacks by the Trump administration and continuing pressure under President Biden. Chew is now scheduled to testify before the House Energy and Commerce Committee about security and privacy.
In tandem with Chew's outreach, "the company's lobbyists swarmed the offices of lawmakers who have introduced bills to ban the app," detailing plans to protect sensitive user information, according to The New York Times, which described TikTok as "upending its strategy for how to deal with U.S. officials. The new game plan: Step out of the shadows."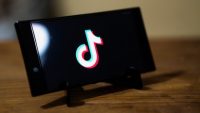 ByteDance general counsel Erich Andersen said in NYT that the shift in strategy follows a "heads down" approach to confidential discussions with the Committee on Foreign Investment in the United States (CFIUS) after the U.S. government "put the negotiations 'on pause.'"
While those years-long talks quietly stalled, public-facing pressure has built. The No TikTok on Government Devices Act, enacted in December, is set to go into effect by February 29, and legislators who backed it are pressing on plans for enforcement, details of which remain unclear. The Office of Management and Budget is responsible for implementing the Act's provisions, and on Friday Senator Josh Hawley (R- Missouri) pressed for progress.
"This law requires [OMB] to develop standards for executive agencies to remove TikTok and any successor application from government devices within 60 days. Unfortunately, I have yet to see any signs of progress," Hawley wrote, according to Axios, which reports that "how the government enforces the ban on its own devices will set a precedent for further action."
Senate Intelligence Committee chair Mark Warner (D-Virginia) has accused TikTok of misrepresenting how it safeguards U.S. data from the company's Chinese-based employees, going so far as to suggest TikTok should be outlawed.
Senator Marco Rubio (R-Florida) in December got bipartisan support on a bill to do just that: the Averting the National Threat of Internet Surveillance, Oppressive Censorship and Influence, and Algorithmic Learning by the Chinese Communist Party Act (ANTI-SOCIAL CCP Act).
Some say an outright ban would be technologically unfeasible and might not hold up in court. Neither that, nor TikTok's $1.5 billion reorganization plan have stopped the pressure from heating up, leaving TikTok "few options other than changing its approach," NYT writes, quoting Stanford University China expert Graham Webster saying "the issue has become public in a way that they can't ignore. And this may be their way of pushing to actually get the CFIUS agreement completed, which is really their best chance of a sustainable business path in the United States."
TikTok CEO Chew is slated to "testify before a House panel on March 23 about the app's security and privacy practices and its ties to China through parent company ByteDance," reports CNBC. "The House Energy and Commerce Committee announced the hearing on Monday, saying it would be Chew's first appearance before a congressional panel."
Related:
TikTok Ban Faces Obscure Hurdle: The Berman Amendments, The Wall Street Journal, 1/29/23
Topics:
App
,
Ban
,
ByteDance
,
CFIUS
,
China
,
Congress
,
Donald Trump
,
Erich Andersen
,
Graham Webster
,
Joe Biden
,
Josh Hawley
,
Law
,
Legislation
,
Marco Rubio
,
Mark Warner
,
OMB
,
Privacy
,
Regulation
,
Security
,
Shou Zi Chew
,
Social Media
,
Stanford University
,
TikTok
,
User Data
,
Video
,
Washington