Executives from four social media giants defended the privacy, security and content moderation protocols of their platforms to the Senate Homeland Security Committee Wednesday. In her first appearance before Congress, TikTok COO Vanessa Pappas was grilled on whether the short-form video app shares data about American citizens with the Chinese government. ByteDance, which owns TikTok, is based in Beijing, and its potential censorship of user content was another area of concern. Questions for the group — which included representatives from Meta Platforms, YouTube and Twitter — ranged from extremists to biometrics.
"But many of the most pointed exchanges were between Ms. Pappas and the senators," reports The New York Times, noting Senator Jon Ossoff (D-Georgia) asked, "In what ways does the government of the People's Republic of China, if at all, exercise influence over TikTok's corporate behavior or corporate policies?"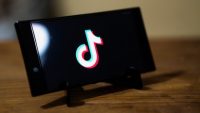 "In no way, shape or form — period," replied Pappas, who worked at YouTube from 2007 to 2015. In June, BuzzFeed News ignited a firestorm with an article claiming TikTok was allowing U.S. user data to be accessed by workers in China, prompting an FCC call to have it removed from app stores.
"ByteDance has raced to build a lobbying operation that can counter its critics," reports NYT, noting it "spent roughly $5.1 million on federal lobbying last year."
In a rather surprising exchange, Pappas tried to refute that ByteDance is based in China. (It is in the process of adding a southern seat in Shenzhen.) "ByteDance is founded in China, but we do not have an official headquarters as a global company," she said, calling it a "distributed company."
"We do have employees based in China," said Pappas, who works out of TikTok's offices in Culver City, California, while TikTok CEO Shou Zi Chew is based in Beijing. "We also have very strict access controls around the type of data that they can access and where that data is stored, which is here in the United States. And we've also said under no circumstances would we give that data to China," she added, per NYT.
Geoffrey Cain, from the think tank Lincoln Network, said during the hearing that since TikTok "has this connection to the Chinese Communist Party, it will not be transparent about what it's doing with its algorithm. We do not know what's going on behind the curtain." The Wall Street Journal notes that Senator Richard Blumenthal (D-Connecticut) suggested before the committee that "he may push for a new government agency to police some of the privacy and security problems around user data."
Pappas said TikTok is working on an agreement with the Department of Treasury's Committee on Foreign Investment in the U.S. (CFIUS), which WSJ reports "has been looking into the company." Though she declined to provide details or a timeframe, "our final agreement with the U.S. government will satisfy all national security concerns," WSJ says she told the senators.
Senator Kyrsten Sinema (D-Arizona) pressed Pappas as to whether Americans' biometric data was being accessed in China. TechCrunch explains that "last year, TikTok quietly updated its privacy policy to allow the app to collect biometric data on U.S. users, including 'faceprints and voiceprints.'"
Pappas "explained that such data collection was only used for video effects and stored locally on users' devices, where it's subsequently deleted," per the TechCrunch report.
Committee chairman Gary Peters (D-Michigan) "pressed each company to disclose the number of employees they have working full-time on trust and safety, and each company in turn refused to answer — even though they received the question prior to the hearing," notes TechCrunch.
Topics:
ByteDance
,
California
,
CFIUS
,
China
,
Congress
,
Faceprints
,
FCC
,
Gary Peters
,
Geoffrey Cain
,
Jon Ossoff
,
Kyrsten Sinema
,
Lincoln Network
,
Lobbying
,
Meta Platforms
,
National Security
,
Privacy
,
Richard Blumenthal
,
Security
,
Senate
,
Shou Zi Chew
,
Social Media
,
TikTok
,
Treasury Department
,
Twitter
,
Vanessa Pappas
,
Video
,
YouTube