TikTok released its TikTok 100, the top videos in areas including beauty and style, sports, pets and dance trends. According to The New York Times, among the niche memes are #TikTokChecks (where users show off locations/objects as "markers of their identity"), VSCO girls (a "subculture consisting of scrunchies, Hydro Flasks and environmentalism") and "walk a mile" (people creating high heels out of odd objects, to an Iggy Azalea riff. Among its successes, TikTok has made an impact on the music industry and played a role in the breakout success of Lil Nas X.
The New York Times reports that among the app's most viral videos are "a science experiment conducted by YouTube star David Dobrik, a man doing surgery on a banana and a swimming pool stunt gone terribly wrong." TikTok North America and Australia general manager Vanessa Pappas, praising the "diversity and amazing content" of the app, noted that, "TikTok has become a hotbed of talent, and there's so much discoverability on the platform that it can be used as this mechanism to discover new voices."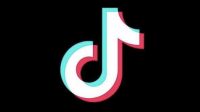 Teens now seek to be "TikTok famous," which simply requires that they "tap into the right trend or do the right dance at the right time." "There's something really attainable about TikTok fame," explained Pappas. "Anyone can post a video and it can be seen by hundreds or millions of people." One example is Noen Eubanks, who made his first video a year ago and now has seven million followers.
"When we think about TikTok it's this mobile-first platform and there's so many things about the format itself that speaks to meme culture," Pappas said. "Anyone can have a viral moment. Often we see creators take a topic and put their own spin on it and it really does have this viral effect. Because TikTok tends to lower the barrier of entry, creation is really being democratized."
Pappas reported that the company is now thinking about how to help creators make money. "Monetization is something we hear often," she said. "We're at the beginning stages of exploring different models and ways we can connect creators with brands and opportunities." One move is a marketplace that "connects creators to brands."
Pappas also pointed out that this new generation of creators is "being born in ways we haven't seen previously." "TikTok is about being yourself, warts and all, and this new generation of creators is really embracing that," she said. She added that TikTok is not a real-time platform, but is "becoming increasingly political" as users "spread political messages" and share opinions on such topics as the Trump impeachment.
Pappas said that the company is "deeply concerned" about misinformation, especially heading into 2020. In response, she said, they have been "beefing up … our policies, ensuring we have expert moderators who know how to define that type of content, what is misinformation, and ensuring we have the technology in place to scan for things like coordinated abuse."
With regard to the criticism that, because TikTok is owned by Chinese company ByteDance that its employees are pressured to censor politically sensitive content, Pappas stressed that, "everything from the U.S. market is driven from the U.S. team," which doesn't do any censorship.
Topics:
Apps
,
Brands
,
ByteDance
,
Censorship
,
China
,
Creators
,
Dance
,
David Dobrik
,
Donald Trump
,
Iggy Azalea
,
Lil Nas X
,
Memes
,
Misinformation
,
Mobile
,
Monetization
,
Music
,
Noen Eubanks
,
Social Media
,
Sports
,
TikTok
,
TikTok 100
,
Vanessa Pappas
,
Video
,
VSCO Girls
,
YouTube