TikTok has exceeded 1.5 billion downloads — half of them in the past year — and, in the process, has become a genuine competitor of Facebook, Instagram and YouTube. Chinese AI firm ByteDance, owner of TikTok, is valued at $75 billion, one of the world's most valuable startups. The company is reportedly looking into an IPO in Hong Kong in 2020. Now that it has commanded widespread attention, ByteDance is also under scrutiny over how it stores personal data and if it follows orders from the Chinese government to censor content.
Variety reports "evidence that ByteDance is involved in pushing propaganda related to China's crackdown on Muslims in its northwestern Xinjiang region could also give Americans pause." Last week, a class action suit filed in California against TikTok claimed that it "clandestinely … vacuumed up and transferred to servers in China vast quantities of private and personally identifiable user data … [adding that] Chinese code discovered in 2017 … enable[s] developers to install spyware was embedded in the app."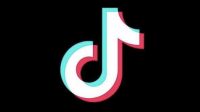 The government's Committee on Foreign Investment in the United States is also "conducting a national security probe into ByteDance's $1 billion acquisition in late 2017 of the Shanghai-based lip-syncing app Musical.ly, which it rebranded as TikTok." Company head Alex Zhu has stated that TikTok's "global data is stored in Virginia, with a backup server in Singapore, and is segregated from the rest of ByteDance." Zhu also stated that it would not hand over user data, "even if Chinese president Xi Jinping himself" ordered it.
Critics point out that all TikTok engineers work in Beijing, "meaning that even data held outside China is flowing into the country so that the app can be updated and improved." They also pointed to the fact that ByteDance chief executive Zhang Yiming "issued a groveling apology" when the government took down videos on its comedy app, and promised to "increase his staff of censors from 6,000 to 10,000."
ByteDance was fined $5.7 million for violating U.S. child privacy laws in February this year. Currently, "about 60 percent of the app's 26.5 million monthly active users in the U.S. are between the ages of 16 and 24."
RhythmOne director of social media and sales strategy David Neuman noted that, "advertisers and brands must incorporate TikTok into their strategies today in order to succeed tomorrow." Lil Nas X, Reese Witherspoon, Will Smith and Dwayne "The Rock" Johnson are among the celebrities who have created TikTok accounts.
TikTok videos "average 15 seconds, compared with 11 minutes, 42 seconds, for YouTube, meaning that TikTok users can consume nearly 50 pieces of content in the time it takes a YouTuber to watch one."
ViralGains president/cofounder Dan Levin noted that it's also easy for users to create and react to content, "which encourages buy-in." "The main lure of the app is its promise of instant fame," says Variety. "The TikTok algorithm is more democratic, filling its stream of user-personalized content with videos from totally unknown accounts alongside those from the most-followed creators."