According to reports, young people are now equally splitting their time between popular video-sharing platforms YouTube and TikTok. Since starting to watch TikTok, consumers ages 4-15 have increased their social app use by 100 percent in 2019 and 200 percent this year. Parent company ByteDance is making so much money on TikTok's advertising and in-app purchases that it may be valued between $150 billion and $180 billion in an IPO. ByteDance just hired former Disney exec Kevin Mayer as TikTok's new CEO, giving the company an American face.
The Verge reports that, according to DZT Research analyst Ke Yan, "none of the Chinese tech companies has achieved this level of success in the global market before ByteDance."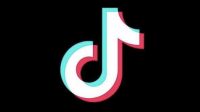 "The fact that ByteDance is making profit, if true, and sitting on a $6 billion cash pile means that it is not in a rush at all to come to market to raise capital," he said. During the coronavirus pandemic, "TikTok became the most downloaded app in the world — installed 315 million times in the first quarter, according to third-party data, and reaching more than 2 billion cumulative downloads in the current quarter."
The Verge calls Mayer "a face of the American business establishment to go before Congress and ask questions about how the Communist Party of China might plan to use TikTok as part of an influence campaign." "I don't know what ByteDance could do to convince us that it will never, ever share American user data with the Chinese government or allow state agents to manipulate its algorithms," it says. "At the same time, in recent weeks I have felt like TikTok is working to build trust where it can."
In response to improperly displaying view counts for videos related to Black Lives Matter protests, for example, "TikTok established a creator diversity council and donated $3 million to nonprofits supporting the black community."
The New York Times reports on Elite TikTok or Alt TikTok, created by "thousands of American teenagers … playfully posturing as retail stores and popular household brands on TikTok," creating a "universe of faux brand accounts." Elite TikTok has subgenres, such as Retail TikTok, whose "members use personified brand accounts to act out story lines, post comedy videos and participate in viral challenges and memes."
The teens who run these accounts "engage in silly feuds with fake competitors." "It's cancel culture, but fun," said one.
Elite TikTok members differentiate themselves from Straight TikTok ones. When they make strange audio tracks that go viral, they also "mock Straight TikTok users who post videos that incorporate them." Josey, 13, who created @BurgerKingRetail, said "boredom during quarantine was a motivating factor." According to NYT, "the rise of Elite TikTok mirrors that of Weird Twitter or Weird Facebook before it."
Just now arriving on the scene, DeepTok is "the even more bizarre cousin of Alt TikTok or Elite TikTok."
Related:
TikTok Parent ByteDance Has Tripled Its U.S. Employees in Past Year, Fox Business, 6/11/20
TikTok Faces Scrutiny From EU Watchdogs Over Data Practices, Bloomberg, 6/10/20
Charli D'Amelio Is TikTok's Biggest Star. She Has No Idea Why, The Washington Post, 5/26/20
Why TikTok's Addison Rae Is More Than Just a "Pouty Face", The Wall Street Journal, 6/11/20
Topics:
Addison Rae
,
Advertising
,
Alt TikTok
,
ByteDance
,
Charli D'Amelio
,
China
,
Congress
,
Coronavirus
,
COVID-19
,
DeepTok
,
Disney
,
DZT Research
,
Elite TikTok
,
In-App Purchases
,
IPO
,
Ke Yan
,
Kevin Mayer
,
Personified Brands
,
Retail TikTok
,
Social Media
,
Straight TikTok
,
TikTok
,
Video
,
Weird Facebook
,
Weird Twitter
,
YouTube