During the ETC Cloud Innovation Conference at NAB 2016, writer/director Abi Corbin discussed "The Suitcase," a short film produced in the cloud, about a baggage handler who innocently steals a suitcase that contains terrorist plans. The film was a follow-up to "Luna," a run-and-gun test on producing in the cloud. Daniel De La Rosa, director of film production technologies at Universal Pictures explained, "The goal was to test next-gen cloud-based workflows as well as the C4 framework which served as the glue."

De La Rose designed a workflow around ingesting directly into the cloud, transcoding via cloud computing, storage of centralized data with private cloud storage and integration of various other services.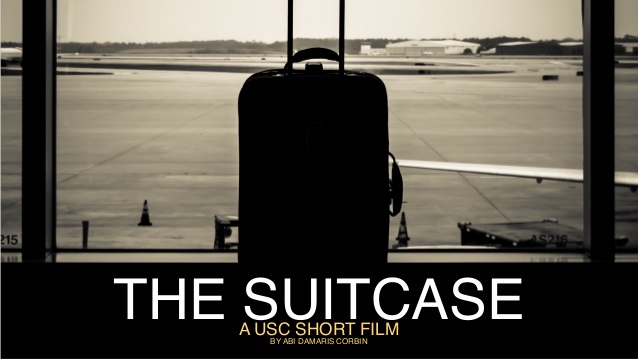 "Once in the cloud, we went through scenarios to get it into working formats for Avid DNxHD, Quicktime files and so on, for editorial," he said. Hitachi Data Systems CTO, M&E Shane Archiquette focused on metadata and security issues.
MarkLogic Corp. CTO, media & entertainment Matthew Turner noted how revolutionary it was in the production cycle to "actually look at the metadata across all parts of the supply chain." "Metadata has been largely looked at as something generated later," he added. "This project was a chance to look at how it works to bring it in earlier. The basic workflow isn't just to aggregate it but to think about ontologies that help describe things."
"In the process of doing this, we wanted to explore a different approach — the Cinema Content Creation Cloud, based on real production requirements," said Joshua Kolden, CEO, Studio Pyxis and senior architect at C4.
"We wanted to have these slightly new philosophical approaches evaluated during production," he explained. "Simplicity is hard. The problem with complex systems is that they don't scale well." Kolden said the C4 framework is made of up four components: identification, interoperability, domain language and security.
Turner noted that with the new metadata goals, it would be easy to think that everyone's roles would have to change. "But this project is an example of allowing flexibility so you achieve goals but let people use the tools they want to use," he said. "It shows you can get these great results without having to force people into certain activities."
Topics:
Abi Corbin
,
Avid DNxHD
,
C4
,
CIC
,
Cinema Content Creation Cloud
,
Cloud
,
Cloud Innovation Conference
,
Daniel De La Rosa
,
ETC@USC
,
Hitachi Data Systems
,
Joshua Kolden
,
Luna
,
MarkLogic Corp.
,
Matthew Turner
,
Metadata
,
Movie
,
NAB 2016
,
NAB Show
,
Production
,
Quicktime
,
Security
,
Shane Archiquette
,
Studio Pyxis
,
The Suitcase
,
Universal Pictures