Instagram, the photo- and video- sharing service owned by Facebook, is deleting all the accounts it has identified as "spammy." As a result, more than 29 percent of Instagram's own followers disappeared last week. According to software developer Zach Allia, stars such as Justin Bieber and Kim Kardashian also lost millions of followers. The purge was intended to combat fake accounts, a problem that leads to hijacked hashtags, artificially inflated follower counts, and increased advertising costs.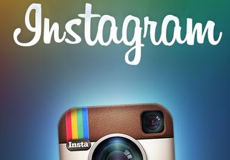 "At stake isn't just bragging rights, but real money," reports The New York Times. "Social media users with big fan bases can snag lucrative promotional deals from companies eager for them to send out an endorsement to their fans."
Earlier this year, NYT noted that this black market for fake followers valued one million Instagram followers at $3,700.
"Both Twitter and Facebook have told investors that less than 5 percent of their accounts are fake or spam," explains NYT. "Instagram said last week that it had 300 million monthly active users, excluding the spam accounts that were just zapped."