Tech companies are giving consumers more control over the type of advertising they see online, a feature that customers frequently request. Meta Platforms, Mozilla, Google and the Digital Advertising Alliance (DAA) have been actively exploring ad-blocking options. Now ByteDance's TikTok and others are joining in. While the increased control may make some consumers happy, the effect it will have on Big Tech's already ailing ad sector is as yet undetermined. While the various techniques let consumers limit exposure to ads, proponents argue the ultimate effect will be positive, ensuring ads are served to an interested audience.
The move comes after years of precisely targeting individuals using algorithms that build user profiles based on factors like searches they've performed, or similar content viewed. Once an algorithmic profile of interests has been created, there has been little a customer could do to adjust it or turn it off. Settings that allow users to opt out of certain ad categories addresses "a power disparity between marketing companies and consumers online," according to The Wall Street Journal.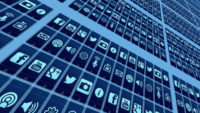 TikTok says it plans allow users to suppress ads tagged with specific words or hashtags, expanding an ability that it began offering in June to filter general feed content. The non-profit DAA, a consortium of industry associations, has been extending consumers a modicum of control through the YourAdChoices program, but only for advertisers that opt in.
YourAdChoices is now "testing a setting that will eventually let users limit certain categories of ads on most websites, according to Lou Mastria," the executive director of DAA, reports WSJ. The feature is set to roll out in beta by the end of the year, giving users one-click messaging "to alert most digital advertising companies that they don't wish to see a certain type of advertising," WSJ writes, noting it also lets users convey interest in a particular category.
The DAA test follows the introduction of similar features from Snap, Google and Meta, which have been extending users some control, letting them toggle preferences to "see fewer" ads in some categories, like alcohol and gambling. "The companies say they use that language because they can't guarantee all ads from a certain category will be blocked, due to possible errors and ambiguities in the categorization of ads when they are uploaded," WSJ says.
In June, The Verge wrote of an ad-blocking war between Mozilla Firefox and Google Chrome, writing that Google has presented its ad-blocking changes "as a benefit to privacy, security, and performance, but critics see it as a calculated effort to limit the impact of ad blocking," noting Alphabet's Google is "almost entirely funded by ads. (In its SEC filings, Google consistently cites 'new and existing technologies that block ads online' as a risk factor that could affect revenue.)"
CNN wrote in July that "Meta, Twitter, Snap, Google, Apple and Microsoft all reported that shrinking advertising budgets — a result of the recent market downturn and economic uncertainty — took some toll on their previous quarter earnings and would likely continue to be a challenge in the coming quarters," while "Spotify also said it saw 'softening' in its ad business starting in the last two weeks of June."
Topics:
Ad Blocker
,
Ad Revenue
,
Ad-Targeting
,
Advertising
,
Alphabet
,
Apple
,
Beta Test
,
Big Tech
,
ByteDance
,
Chrome
,
DAA
,
Digital Advertising
,
Filter
,
Firefox
,
Google
,
Hashtag
,
Lou Mastria
,
Meta Platforms
,
Microsoft
,
Mozilla
,
Privacy
,
Search
,
Security
,
Snap Inc.
,
Social Media
,
Spotify
,
TikTok
,
Twitter
,
YourAdChoices