On Friday, Microsoft filed a lawsuit against the U.S. Justice Department, saying that part of the Electronic Communications Privacy Act of 1986 is unconstitutional. The provision in question prevents Microsoft from letting customers know when their communications have been turned over to law enforcement, which Microsoft says violates the First and Fourth Amendments. Approximately 80 different companies — including Amazon, Google, Snapchat, and Salesforce — have signed briefs in support of Microsoft.
The New York Times reports that Apple, Mozilla and others "made their own filing," and "civil liberties groups and media organizations like Fox News, National Public Radio and The Washington Post submitted their own briefs." Also supporting Microsoft are "a collection of law professors and a group of former United States attorneys who worked in the Western district of Washington, where Microsoft filed its federal lawsuit in April."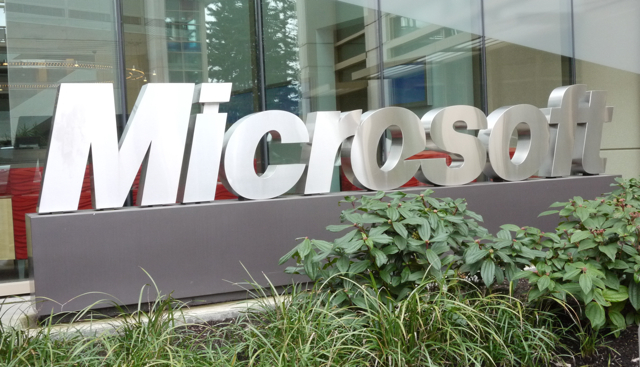 In its suit, Microsoft points out that the Fourth Amendment grants individuals and businesses "the right to know if the government seizes or searches property," and the First Amendment guarantees its right to communicate with its customers.
Microsoft president/chief legal officer Brad Smith expressed gratitude for the widespread support, noting that, "it's not every day that Fox News and the ACLU are on the same side of an issue."
"We believe the constitutional rights at stake in this case are of fundamental importance, and people should know when the government accesses their emails unless secrecy is truly needed," he said.
Technology companies also showed solidarity in March, when Microsoft, Amazon and Google among others backed Apple in its legal struggle with the federal government, which had demanded that Apple break into the iPhone used by San Bernardino, California shooters. Microsoft's case, however, does not "center on any individual case, but instead is aimed at the legal process the government uses to keep its information requests secret."
The company says such requests are increasing; "of the more than 5,600 federal demands for customer data it received between September 2014 and March 2016, nearly half were accompanied by secrecy orders."
Microsoft executives say prosecutors have made the bar too low in their requests for secrecy orders. The company is also "concerned about the absence of time limits on when it can disclose to customers that the government has obtained their communications," reporting that 68 percent of the government requests with secrecy orders had no fixed end date.
"Law enforcement officials have no practical need to keep their searches secret indefinitely, except in the rarest of circumstances, which must be supported by particularized need," says the Microsoft brief.
Topics:
ACLU
,
Amazon
,
Apple
,
Brad Smith
,
California
,
Department of Justice
,
Electronic Communications Privacy Act
,
Federal Government
,
First Amendment
,
Fourth Amendment
,
FOX News
,
Google
,
iPhone
,
Lawsuit
,
Microsoft
,
Mozilla
,
National Public Radio
,
Regulation
,
Salesforce
,
San Bernardino
,
Secrecy
,
Snapchat
,
The Washington Post