As lawmakers investigate Amazon, Apple, Facebook and Google for antitrust violations, these tech giants are boosting their spending on lobbying. Amazon spent $12.4 million, a 16 percent increase. In the first nine months of 2019, Facebook spent $12.3 million, almost 25 percent more than the same period last year. Apple and Microsoft increased their outlay, by 8 percent and 9 percent respectively. Although parent company Alphabet reduced spending on lobbying by 41 percent, Google spent $9.8 million through September 30.
The Wall Street Journal reports that the tech companies are also leading a public charm offensive to promote specific values. Google is spending on public ads that promote its privacy controls and even set up "pop-up kiosks where consumers could get personalized guidance to set their privacy settings to secure their data."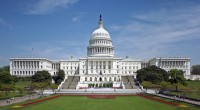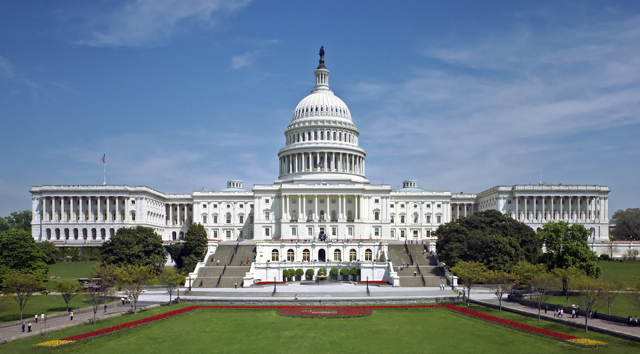 Amazon showcased mom-and-pop marketplace sellers near the National Mall in Washington, DC, and Facebook chief executive Mark Zuckerberg has been spending a great deal of time making public appearances. At Public Citizen, which supports breaking up tech firms, research director Mike Tanglis noted that, "when you don't have a home in terms of the political parties in Washington, DC, you have to do your best to buy one."
WSJ points out that part of the lobbying can be attributed to the companies' new ambitions: Facebook is attempting to launch Libra, a new cryptocurrency, and Amazon is pursuing more government business, although it just lost the Pentagon's JEDI project to Microsoft. Much of it, however, still relates to countering government probes.
Apple chief executive Tim Cook "forged a relationship with President Trump in an effort to keep tariffs off the iPhones and other products it imports from China," spending $5.5 million through September 30. The company also hired Mark Isakowitz, former chief of staff to Senator Rob Portman (R-Ohio), to head its DC office.
Google, as a member of the U.S. Chamber of Commerce, has "touted its own small-business chops at a June event in the Capitol … [and] Amazon has brought sellers to Washington to speak to their local member of Congress about their success." Facebook policy and communications chief Nick Clegg, a former U.K. deputy prime minister, has spoken publicly against the breakup of big tech companies, noting that it "isn't going to do anything to deal with some of the underlying challenges we all have to rise together to meet."
Some of Zuckerberg's public meetings have paid off; House Minority Leader Kevin McCarthy (R-California) praised his call to take down inaccurate political ads. After a one-on-one meeting, Representative Emanuel Cleaver (D-Montana) said, "I feel better about Facebook and better about Mr. Zuckerberg."
Topics:
Alphabet
,
Amazon
,
Antitrust
,
Apple
,
Chamber of Commerce
,
China
,
Congress
,
Donald Trump
,
Emanuel Cleaver
,
Facebook
,
Google
,
iPhone
,
JEDI
,
Kevin McCarthy
,
Libra
,
Lobbying
,
Mark Isakowitz
,
Mark Zuckerberg
,
Microsoft
,
Mike Tanglis
,
Nick Clegg
,
Pentagon
,
Privacy
,
Public Citizen
,
Rob Portman
,
Security
,
Tariff
,
Tim Cook
,
Washington DC