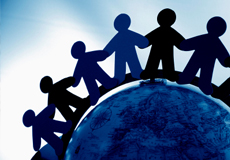 A short story originally posted as a series of comments on social news site Reddit will become the basis for a Warner Bros. feature film.
"Rome, Sweet Rome" is an historical sci-fi tale written by James Erwin, a two-time "Jeopardy!" winner.
Erwin (as Prufrock451 on Reddit) was responding to another user who asked the community, "Could I destroy the entire Roman Empire during the reign of Augustus if I traveled back in time with a modern U.S. Marine infantry battalion or MEU?"
The posts Erwin subsequently composed as a short story became the top-rated comments on Reddit and "inspired fan-art, fiction spin-offs and even a mock-up movie trailer."
Madhouse Entertainment caught wind of the RsR subreddit community and pitched the story to a Warner Bros. exec, who pushed to "move aggressively" to acquire the rights.