As of this writing, the Kickstarter campaign for the "Veronica Mars" movie is over. It broke fundraising records and took in more than $5 million in crowdfunding. Launched just one month ago by show creator Rob Thomas and actress Kristen Bell, the campaign has raised the topic of whether or not fan-funded projects could change the way films are being made, particularly for projects with rabid fan bases.
"What could this mean for other beloved (but cancelled) series like 'Freaks and Geeks' or 'Chuck?' And what happened to Veronica and her father after the cliffhanger at the end of Season 3?" asks Wired. In an interview with Rob Thomas, these questions are addressed.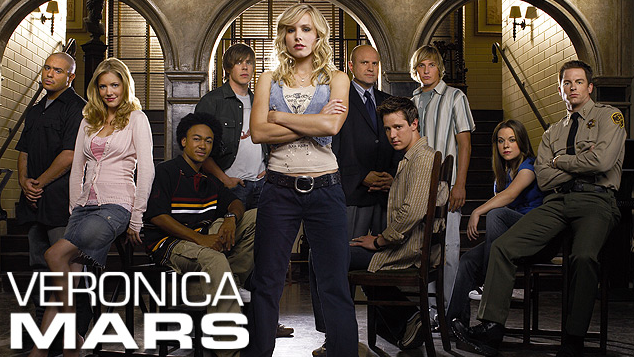 Wired: "Do you think the success of your Kickstarter could be the start of a new business model for film? How do you see it working for other people who aspire to make movies?"
Thomas: "I think it will be an important pioneer for a certain type of film. I'm not convinced that this will revolutionize how most movies get made, but I think there's an opportunity now for projects that are similar to ours — that have some bit of public support behind it before they launch on Kickstarter."
Regarding funding, Thomas said: "It's all going to the budget of the movie. We get to make a bigger movie the more money we make… The back end of the movie is divvied up like any other movie that gets made. The stars of the show will get a piece of the back end; the producer will get a piece of the back end. Clearly Warner Bros. will own a big part of it. And I hope Warner Bros. does well on it, because if not, they won't make any more of these. I think there's a scenario where everybody wins: where Kristen and I get to make the movie we've been hoping to make; where fans get to see the movie; and where Warner Bros. makes money on it as well."
On the idea of Kickstarting a new movie from scratch, he said: "It would be so gutsy to do that. I started as a novelist, and I have novels. So I wonder, what if I took one of my books and maybe attached — not Kristen Bell… but an actor with that sort of renown and said, 'We're going to try and make this [movie] for $1.5 million dollars.' That would be such an interesting experiment. And I may try it."
Topics:
Chuck
,
Cinema
,
Crowdfunding
,
Film
,
Freaks and Geeks
,
Kickstarter
,
Kristen Bell
,
Movie
,
Rob Thomas
,
TV
,
Veronica Mars
,
Warner
,
Warner Bros.