Consumers are bombarded with marketing schemes on their social media sites, and they are growing wary of fake reviews and Facebook likes. A new survey found that marketers are more relaxed about online marketing techniques than consumers are. About 67 percent of consumers believe that hiding negative search results of a business or product is unethical and 71 percent of consumers think it is misleading to create fake accounts to leave positive reviews for businesses.
In comparison, marketers usually had much lower percentages of individuals who felt that specific online marketing techniques are misleading. Only 38 percent of marketers think hiding negative content is unethical, compared with 67 percent of consumers. The only exception was in the survey's findings on creating fake accounts to leave positive reviews. Only 71 percent of consumers believed this practice was misleading, compared to 91 percent of marketers.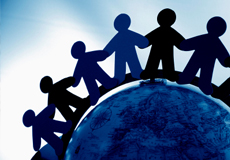 Consumers are also doubting the independence of some online reviews. Forty-one percent of consumers and only 15 percent of marketers said that it was misleading for businesses to encourage employees to share and promote brands through Facebook likes and positive reviews on their social media.
Even non-employees could have ulterior motives to post positive reviews. A little less than half, 48 percent, of consumers think it is acceptable for companies to offer free products as an incentive for users to share a positive review online. However, 66 percent of marketers believe this practice is acceptable.
The survey was conducted in the United Kingdom with 3,000 consumers and 1,000 marketers.
"Heightened sensitivity over such issues may have been stoked by a UK documentary last year that claimed actors from a popular soap opera were endorsing brands on Twitter in exchange for free products," reports The Wall Street Journal.
Also, another incident last year involved an online fundraising product, Charity Online, which discovered it had many "fake likes." To combat fake reviews, some state regulators have fined companies for fraudulent reviews on their websites.
Topics:
Charity Online
,
Documentary
,
Employees
,
Facebook
,
Fake
,
Findings
,
Fines
,
giveaways
,
Marketing
,
Online
,
Promote
,
Reviews
,
Share
,
skepticism
,
Soap Opera
,
Social
,
Social Media
,
Study
,
Survey
,
Trend
,
Twitter