The search engine Google is adding overnight delivery to its shipping options in Northern California. From San Francisco to Berkeley, and soon other cities, Google promises to deliver items purchased by 7:00 pm to doorsteps the next day. Unlike Amazon's massive warehouses, Google's system utilizes chain stores such as Target and Walgreens to help fill orders. This delivery service may entice customers to search for products on Google rather than Amazon.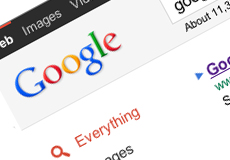 The overnight delivery service, which launched earlier this week, is available to online shoppers in San Francisco, Oakland, and Berkeley. In the coming months, Google will expand overnight deliveries to Crescent City, Fresno, Big Sur and Yosemite.
Google is cooperating with other national retailers for inventory and utilizing major shipping carriers for delivery. However, according to Wired, "Sergey Brin didn't rule out the possibility of using its new pod-shaped prototype vehicles for deliveries." Google revealed a new prototype of its self-driving car last week.
Overnight delivery reflects Google's interest in competing more directly with online retailer, Amazon. Amazon already has a very efficient shipping system and millions of products on its site. Google is hoping that its new service will pull online shoppers (and advertisers) away from Amazon.
Topics:
Amazon
,
Berkeley
,
Big Sur
,
California
,
Competition
,
Crescent City
,
Delivery
,
Fresno
,
Google
,
Inventory
,
Oakland
,
Online
,
overnight
,
Retail
,
San Francisco
,
Self-Driving
,
Sergey Brin
,
Shipping
,
Shopping
,
Target
,
Walgreens
,
Yosemite