At the Computex trade show in Taiwan, Intel is showing prototypes of convertible, "2-in-1" devices that have elements of both tablets and PCs. One design is an extremely thin PC-tablet with a 12.5-inch display that works both with or without a keyboard. The 7.2-millimeter thick device runs on Windows 8.1 software, and it is expected to go to market in time for this year's holiday season. The compact design of the ultrathin PC-tablet is made possible by the small circuits in Intel's Broadwell processing chips.
Intel's PC-tablet is designed to be compact. The Llama Mountain is 7.2 millimeters thick, which is thinner than the iPad Air. The new device is fanless like many tablets, but The Wall Street Journal calls the fanless technology a "power-saving milestone for Intel's performance oriented Core line of chips." The Llama Mountain weighs in at 670 grams, or 1.47 pounds.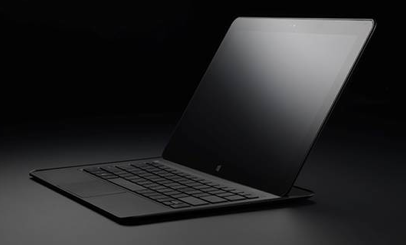 The Llama Mountain would not be possible without Intel's new technology. The company has developed a new generation of processing chips known as Broadwell. The small circuits in Broadwell chips enable Intel to design more compact devices that do not need fans. Intel calls the Broadwell "Core M" processor the most energy efficient Core processor in the company's history, according to CNET.
At Computex, Intel President Renee James is also expected to reveal the company's Core i7 processor. This fourth generation of i7 processors is the first from Intel to operate at 4 gigahertz. The company's existing desktop chips usually operate up to 3.7 gigahertz. Also, over-clocking can get these processors to work even faster. Shipments will begin in June.
Topics:
Broadwell
,
Chip
,
Computex
,
Convertible
,
Core
,
Core i7
,
Core M
,
Designs
,
Display
,
Energy-Efficient
,
fanless
,
Hybrid
,
Intel
,
iPad Air
,
Keyboard
,
Llama Mountain
,
PC
,
Performance
,
Power
,
Processor
,
Prototype
,
Renee James
,
Software
,
Tablet
,
thin
,
Windows 8.1