In a 9-0 ruling authored by Justice Brett Kavanaugh, the U.S. Supreme Court loosened local media ownership restrictions, which could enable more industry consolidation. It's viewed as a victory for broadcasters that wanted to overturn the 2017 decision of the Third Circuit Court of Appeals that found the FCC did not sufficiently consider the effect of changes on minority and female owners. The FCC appeal was supported by News Corp, Fox Corporation, Sinclair Broadcast Group and the National Association of Broadcasters.
Reuters reports that, "the associations for other broadcast networks' local affiliates, including ABC, NBC and CBS, backed the appeals, arguing that consolidation would help ensure the economic survival of local television amid heavy competition from Internet companies that provide video content."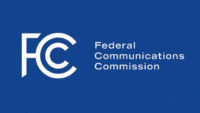 In 2017, the FCC, led by Republicans during the Trump administration, "voted to eliminate a ban in place since 1975 on cross-ownership of a newspaper and TV station in a major market … [and] to make it easier for media companies to buy additional TV stations in the same market, and for companies to buy additional radio stations in some markets."
The FCC, led by acting chair Jessica Rosenworcel, who voted against the 2017 decision, is now split between Democrats and Republicans, although President Biden will nominate a new commissioner, ensuring a Democratic majority after Senate confirmation.
In the ruling, writing for the majority, Kavanaugh said that repealing or modifying ownership rules "was not likely to harm minority and female ownership." Former FCC commissioner Mike O'Rielly opined that although there would be some consolidation, "no massive deals" would take place.
Critics, however, are not assuaged. Free Press, an advocacy group, said Congress and the FCC "must recognize that hedge-fund and Wall Street-driven consolidation harms local communities, and only decimates what's left of competition and diversity … The silver lining here is [the court] deferred to the agency's judgment and left room for a new commission to get this right."
Variety reports that non-profit Prometheus Radio Project led the petitioners that challenges the FCC's move, saying that the decision was made based on "flawed data." Kavanaugh rebutted, "the FCC reasoned that the historical justifications for those ownership rules no longer apply in today's media market" and that, "its best estimate, based on the sparse record evidence, was that repealing or modifying the three rules at issue here was not likely to harm minority and female ownership."
In the wake of the Supreme Court decision, Sinclair Broadcast Group's stock rose 4.3 percent in early trading and Nexstar shares jumped 3 percent, while NAB president Gordon Smith lauded the unanimous ruling. But former FCC commissioner Michael Copps, who noted the FCC has to review ownership rules every four years, said, "unlike the FCC under the Trump administration, this FCC will not ignore the rule of law and its own policy objectives to appease media conglomerates pushing for more consolidation."
Topics:
ABC
,
Brett Kavanaugh
,
Broadcast
,
CBS
,
Congress
,
Donald Trump
,
FCC
,
Fox Corporation
,
Free Press
,
Gordon Smith
,
Internet
,
Jessica Rosenworcel
,
Joe Biden
,
Michael Copps
,
Mike O'Rielly
,
NAB
,
NBC
,
News Corp
,
Nexstar
,
Prometheus Radio Project
,
Sinclair Broadcast Group
,
Supreme Court
,
Television
,
TV Stations
,
Video