Apple is reportedly in conversations with numerous Hollywood studios for earlier access to movies. The goal would be to offer a higher priced home video rental of movies shortly after they are released in cinemas, a move that has been vigorously resisted by motion picture theater owners, who have occasionally and en masse boycotted movies given an early home release. 21st Century Fox, Warner Bros. and Universal Pictures have all confirmed they are looking into this kind of early release.
Bloomberg notes that the studios see early releases as a way to boost revenues due to slumping cinema attendance and home video rentals. Up until now, the studios have given cinemas a 90-day window of exclusivity, so an early home video release would disrupt a longstanding paradigm.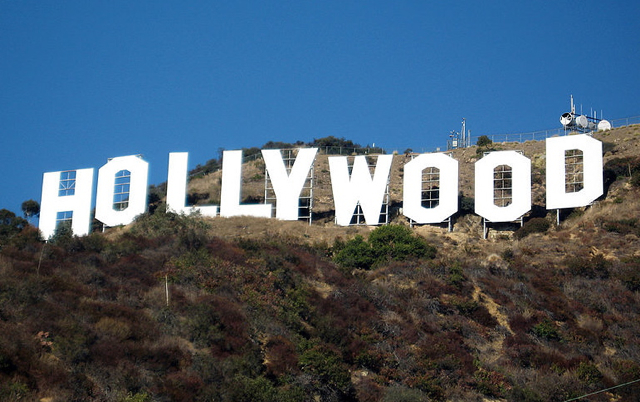 Still, Cinemark, the No. 3 U.S. exhibitor, says, "it's looking for solutions that would benefit both sides and held preliminary talks about creating a so-called premium window for home entertainment."
Warner Bros. chief executive Kevin Tsujihara says early availability could "satisfy a growing consumer appetite and deter piracy," although "one of the concerns about iTunes is whether it will be a secure platform for delivering movies that are still in theaters."
Although the studios are considering Apple's iTunes, which has not created a significant footprint in movie releases, it's only one option in a crowded field. Regardless of the service distributing early releases, prices under consideration fall into the $25 to $50 range.
Another option is Screening Room, a new home video service being created by Napster founder Sean Parker. Parker has talked about releasing movies to the home after 14 days in theaters and uses a watermarking technology that could help deter piracy.
Variety reports that Parker has teamed with Prem Akkaraju on Screening Room, and their proposal of $50 for a 48-hour view has won the support of Steven Spielberg, Peter Jackson, J.J. Abrams, Martin Scorsese, Ron Howard and Brian Grazer. Hollywood attorney Skip Brittenham represents the startup and former Sony Pictures vice chair Jeff Blake is a consultant.
"It's the first real shot across the bow," said former studio marketing chief David Weitzner. "There can't be an exhibitor worth anything that doesn't know this is where we're headed. Short of surrendering and sticking their head in the sand, this is something both sides need to work on."
To sweeten the deal, Parker and Akkaraju plan "to give exhibitors $20 of the $50 fee, and to offer two free tickets to a movie in hopes of encouraging customers to visit a theater and buy concessions at a future date."
Although Screening Room "appears close to a deal with AMC," which, with its purchase of Carmike Cinemas is "poised to be the world's largest exhibitor," USC Annenberg Innovation Lab director Jonathan Taplin dubs Screening Room "a little niche play," because of the price.
"There will be some very rich people who will want to set this up in their homes," he said. "But it's not a mass-market product." TomorrowVentures managing partner Court Coursey disagrees. "It adds a new alternative," he said. "But it has a positive impact on everyone, from theater owners to filmmakers to studios. I think overall it increases revenue."
Topics:
21st Century Fox
,
AMC
,
Apple
,
Brian Grazer
,
Cinemark
,
Court Coursey
,
David Weitzner
,
Home Video
,
iTunes
,
J.J. Abrams
,
Jeff Blake
,
Jonathan Taplin
,
Kevin Tsujihara
,
Martin Scorsese
,
Movie
,
Napster
,
Peter Jackson
,
Piracy
,
Prem Akkaraju
,
Ron Howard
,
Screening Room
,
Sean Parker
,
Skip Brittenham
,
Steven Spielberg
,
TomorrowVentures
,
Universal Pictures
,
Warner Bros.