Depending on where you live, the top music-streaming site might be Spotify, Pandora or even Saavn. A new music-focused report from App Annie crowns Spotify as "the world's top streaming music service" in terms of active users, downloads and revenue. But, in the U.S., the No. 1 spot goes to Pandora Radio, a hit among active users on iPhone and Android. And in other markets, local providers are topping the charts, including Saavn and Gaana in India, Deezer in France and South Korea's MelOn, among others.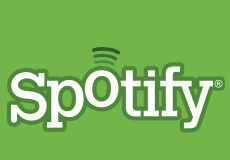 According to TechCrunch, all these services are robust and growing; Android phones saw a 25 percent rise top music streaming apps in a year's time (Q3 2014 to Q3 2o15). Spotify, which leads downloads in most of Europe and some emerging markets like Mexico, released its own latest metrics: 74 million listeners streamed over 20 billion hours of music in 2015, with 2 billion playlists on the service.
Ranked by revenue, Spotify still leads, followed by Pandora and newcomer Tidal (No. 5) as well as Rdio (No. 7). "The future looks to be increasingly focused on on-demand streaming," says TechCrunch, which notes that the move is driven by under-25 year olds.
With big players like Google and Apple entering the market, Spotify has bigger competition; Apple Music already has 15 million users and 6.5 paying subscribers. Both Pandora, which acquired TicketFly, and Spotify are moving into other potential revenue streams including ticket and merchandise sales.
Business Insider takes a look at the future of on-demand music, however, and doesn't like what it sees. In today's digital world, "Internet radio is sampling and discovery; on-demand is the modern equivalent of ownership." But too many on-demand consumers "own" music for free, existing in a gray area that is "driving down music's intrinsic value."
"A market where listeners can perpetually access licensed, free, on-demand music" is not sustainable, says BI. The solution? "Limit free on-demand music to truly trial."
"Countless other industries successfully convert their consumers from limited-time trials to payments," BI notes.
Topics:
Android
,
App Annie
,
Apple
,
Apple Music
,
Apps
,
Artists
,
Bands
,
Deezer
,
Europe
,
France
,
Gaana
,
Google
,
Hindi
,
India
,
iOS
,
iPhone
,
Licensing
,
MelOn
,
Mexico
,
Music
,
On Demand
,
Pandora
,
Pandora Radio
,
Playlists
,
Rdio
,
Saavn
,
Songs
,
South Korea
,
Spotify
,
Streaming
,
Streaming Music Service
,
Ticket Sales
,
Ticketfly
,
Tidal