Digital payment firm Square is spending $297 million in cash and stock for a majority share of the subscription-based Tidal streaming music service. Tidal owner Jay-Z, born Shawn Carter, will join Square's board. Now, musicians on Tidal will be able to use Square's Cash App payment service to digitally store and transfer money. Square hardware lead Jesse Dorogusker, who will temporarily lead Tidal, said, "we're interested in a 360-degree view of artists as small-business owners," noting live performances, merchandise and collaborations.
The Wall Street Journal reports Dorogusker pointed out that the businesses of smaller and mid-sized artists "are complicated and disparate and the tools they have to manage that are many and are evolving." He added that Square also plans to use Tidal data to "help figure out exactly what services to offer artists," similar to how it uses cash-flow data from small businesses to make lending decisions.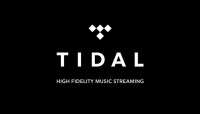 In 2015, Jay-Z bought Tidal from Norwegian public company Aspiro, which founded the service in 2014. Jay-Z partnered with musicians Kanye West, Rihanna, Jack White and Alicia Keys for the $56 million acquisition. He then sold 33 percent of the company to Sprint (now T-Mobile) in 2017. A source said those shares were repurchased before the sale to Square, and that "Tidal's current shareholders will remain co-owners."
Tidal helped to pioneer high-fidelity audio streaming with 70+ million songs and 250,000 high-quality videos, but now faces more competition from Amazon Music and Spotify. Its high-fidelity service costs $19.99 per month. The company "last disclosed its subscriber counts in 2016, when it said it had three million subscribers overall, 45 percent of whom paid for its HD service."
A source said it "currently has less than 10 million," compared to Spotify's 345 million and Apple Music's 60+ million. Dorogusker said that Square "sees an opportunity to innovate within the streaming service … and could explore helping artists sell merchandise or concert tickets or introduce features that allow more interaction between artists and fans."
WSJ notes that, "Tidal will operate independently within Square, alongside its seller and Cash App platforms … [and] expects to close the deal in the second quarter."
Vox explores the reasons why Twitter co-founder and chief executive Jack Dorsey is buying Tidal. Dorsey's Twitter thread, it notes, "is vague about what Square intends to do with Tidal but mentions things like 'entirely new listening experiences' and 'new complementary revenue streams'." It suggests that Square + Tidal may work to create their own blockchain-enabled NFT (non-fungible tokens).
"You can picture the Jay-Zs of the world selling songs, or snippets of songs, or the digital version of a lyric scribbled on a napkin, as NFTs, in deals that let Square and the artist get part of the deal," it says.
The idea is good in that it allows musicians "a chance to make money in an industry that currently offers them few options." "The most optimistic version of the NFT story," it adds, "is that it allows artists (or anyone) to capture more of the value of the stuff they create than selling it through middlemen, like record labels or streaming services." But Vox notes that none of these ideas required Dorsey to pay $300 million for Tidal," which it dubs "a failed music service."
Topics:
Alicia Keys
,
Amazon Music
,
Apple Music
,
Apps
,
Aspiro
,
Audio
,
Blockchain
,
Cash App
,
Concerts
,
Digital Payments
,
Finance
,
High-Fidelity Audio
,
Jack Dorsey
,
Jack White
,
Jay-Z
,
Jesse Dorogusker
,
Kanye West
,
Music
,
Musicians
,
NFT
,
Non-Fungible Tokens
,
Rihanna
,
Spotify
,
Sprint
,
Square
,
Streaming
,
Subscriptions
,
T-Mobile
,
Video