The Entertainment Technology Center at the University of Southern California held its 2017 Studio Technology Leaders Dinner at NeueHouse in Hollywood. Sponsored by Western Digital, HGST and Equinix, the event honored former Sony Pictures CTO Spencer Stephens with the Bob Lambert Technology Leadership Award. The evening featured a panel of studio execs discussing new directions in film production, and a screening of "Wonder Buffalo," the third R&D short produced under the auspices of ETC@USC's Project Cloud to explore and test next-generation production processes. 
"Wonder Buffalo," a coming-of-age story, was made possible through ETC's 2016 Technology Award to filmmaker Christine Berg, who wrote the script with Simon Shterenberg.
The duo developed the project at the Writers Guild Foundation's Veterans Writing Project, with the support of Disney/ABC Television Group, Warner Bros., NAGRA Kudelski Group, Technicolor, 8i, Realtra, Equinix, Sony Electronics, Amazon Web Services, the Creative Visions Foundation, The World Building Institute and the USC School of Cinematic Arts. It was also executive produced by Erik Weaver, HGST global director of M&E strategy and market development and former head of ETC's Project Cloud.
ETC executive director Ken Williams noted that the short tested not only cloud production and post production technologies, but was also processed entirely in HDR, and tested volumetric capture, photogrammetry, ambianic sound and interactivity, via a room-scale virtual reality component. "Wonder Buffalo" was shown at Sundance and invited to SXSW.
Williams (below left) presented the Bob Lambert Technology Leadership award to Spencer Stephens (below right), whose early career involved data communications and photography.
Stephens joined Disney TV Animation in 1997, as the company transitioned from traditional to digital production. He later joined Chris Cookson's Technology Operations at Warner Bros., ultimately building the 4K production capability for Warner's Motion Picture Imaging post house, which he then ran. He followed Cookson to Sony Pictures where he became CTO. He's left Sony, but is not retired.
Walden Pond chief executive Wendy Aylsworth, a previous Bob Lambert Technology Leadership awardee; Sony Pictures Home Entertainment senior vice president Richard Berger; and former Sony Pictures Technology president Chris Cookson all spoke about Stephens' achievements.
"If I'm in a crisis, I want Spencer by my side," said Berger. "The scope of his knowledge knows no bounds."
Stephens thanked Williams, the ETC board and Dean Elizabeth Daley of the USC School of Cinematic Arts for the award, and Cookson for hiring him twice. He also recalled his close connection with Lambert, who recommended him for the Disney job and then introduced him to Cookson.
Last, ETC hosted a panel of studio executives, including 20th Century Fox CTO Hanno Basse, Sony Pictures Entertainment CTO Don Eklund, Paramount Pictures EVP Anthony Guarino, Warner Bros. Technology EVP Justin Herz, Walt Disney Studios CTO Jamie Voris and Universal Pictures CTO Michael Wise. Moderated by Williams, the panel addressed pain points in the production process, significant opportunities opened up by technology, and how studios are handling change.
Panelists described the challenges of handling thousands of VFX shots from multiple cameras with differing resolutions, color spaces and formats, and putting it all together under increasingly tight deadlines. They noted that "Wonder Buffalo" has helped to shine a light on the issues, which also include the sheer size of files and massive number of deliverables. They also identified security as a "huge issue."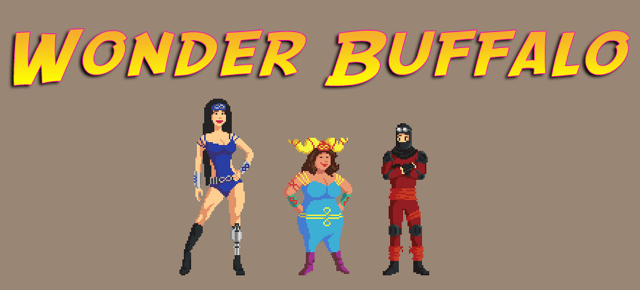 New technologies have produced automated workflows and enhanced global creative collaboration, as well as significantly accelerated real-time rendering. Panelists noted that physical media isn't going away any time soon, and that consumers are the big winners in an era in which there are so many platforms and distribution is not getting in the way of finding and enjoying content.
They also underlined that the studios have gone through many technology changes over the decades and that their resilience in managing change bodes well for the future, even as viewers redefine entertainment.
Topics:
20th Century Fox
,
8i
,
Anthony Guarino
,
AWS
,
Chris Cookson
,
Christine Berg
,
Creative Visions Foundation
,
Disney/ABC Television Group
,
Don Eklund
,
Elizabeth Daley
,
Equinix
,
Erik Weaver
,
ETC@USC
,
Hanno Basse
,
HGST
,
Jamie Voris
,
Justin Herz
,
Ken Williams
,
Michael Wise
,
NAGRA Kudelski Group
,
Paramount
,
Realtra
,
Richard Berger
,
Simon Shterenberg
,
Sony
,
Spencer Stephens
,
Technicolor
,
The World Building Institute
,
Universal Pictures
,
USC School of Cinematic Arts
,
Warner Bros.
,
Wendy Aylsworth
,
Western Digital
,
Wonder Buffalo