Online retail giant Amazon.com announced it plans to acquire Whole Foods Market in a deal valued at $13.7 billion. Organic grocer Whole Foods, founded in 1978, has more than 460 locations, but has been facing increased competition from large chains such as Walmart that have introduced more natural and organic products. The Austin, Texas-based company built its brand on premium service and generally higher prices. This approach may mark a change for Amazon, which has built much of its business on lower prices. Whole Foods will continue operating under its existing brand and CEO John Mackey will remain in his position.
"This partnership presents an opportunity to maximize value for Whole Foods Market's shareholders, while at the same time extending our mission and bringing the highest quality, experience, convenience and innovation to our customers," said Mackey.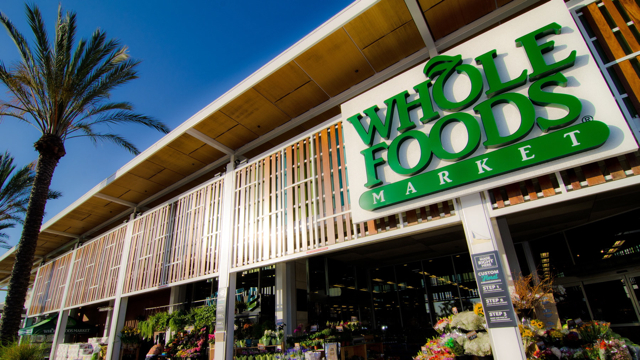 Subject to shareholder and regulatory approval, the transaction should close "during the second half of 2017," according to the press release, marking Amazon's next step in its pursuit of brick-and-mortar businesses.
"Amazon has recently begun experimenting with bookstores and a small grocery, but this is by far its most ambitious move into physical retail," reports The Washington Post. "The Seattle-based company was recently granted a patent for technology that would block shoppers from comparing prices from their mobile devices while they're in stores."
The $42-per-share cash offer from Amazon represents a significant acquisition amount (about 27 percent premium over Whole Foods' stock price yesterday). The company purchased Zappos.com for about $1.2 billion in 2009, and paid roughly $1 billion in 2014 for video game streaming site Twitch.
With the merger, "Amazon gets a network of stores where it can implement decades' worth of experiments in how people pick, pay for and get groceries delivered," explains Bloomberg. "CEO Jeff Bezos will try to recast Whole Foods' ailing business, likely starting with upgraded technology, in much the same he has upended book selling, retailing, newspapers and other industries."
"Millions of people love Whole Foods Market because they offer the best natural and organic foods, and they make it fun to eat healthy," said Bezos. "Whole Foods Market has been satisfying, delighting and nourishing customers for nearly four decades — they're doing an amazing job and we want that to continue."
Topics:
Acquisition
,
Amazon
,
Austin
,
Books
,
Brick-and-Mortar
,
E-Commerce
,
Gaming
,
Groceries
,
Instacart
,
Internet
,
Jana
,
Jeff Bezos
,
John Mackey
,
Kroger
,
Mobile
,
Newspapers
,
Online Retail
,
Organic Grocer
,
Physical Retail
,
Retail
,
Seattle
,
Shopping
,
Streaming
,
Texas
,
Twitch
,
Video
,
Walmart
,
Whole Foods Market
,
Zappos.com