The recently developed Playa Vista neighborhood on Los Angeles' Westside near Marina del Rey is now home to numerous technology companies including Electronic Arts, Facebook, IMAX, Microsoft, Yahoo and YouTube. In fall 2018, Alphabet's Google will move into a 319,000-square foot office space, adjacent to 12 acres of land the company bought in 2014. Playa Vista is also adjacent to the 600-acre Ballona Wetlands, home to hundreds of bird species, and against the Westchester Bluffs. Currently 5,000 to 6,000 people work there.
The Wall Street Journal quotes Brookfield Residential president/chief operating officer Adrian Foley as saying that the number of people working there is "expected to double in the next few years." What they will find is "a dense collection of modern buildings and houses; 29 park-like areas; two outdoor concert areas and three areas with retail and restaurants." A new shopping center has a "Whole Foods Market, a multiplex movie theater, 11 restaurants and about 15 retail outlets."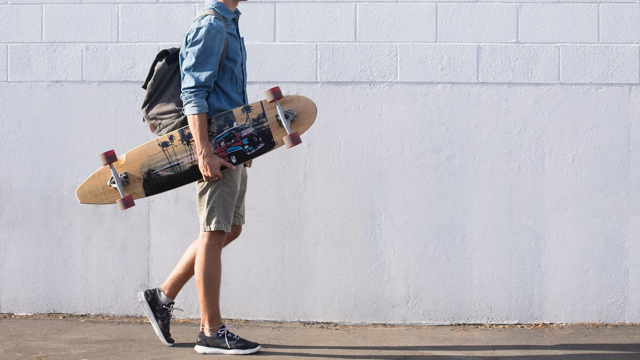 Rents have skyrocketed. One couple planned to sell their $1.45 million four-bedroom condo, but instead rented it for $9,000 a month to NBA player Jamal Crawford. (The unit is now rented out for $8,500.) A unit that a then-student bought in 2003 for $530,000 is now worth $1.1 million, says a real estate agent.
Prior to its current status as a hub for technology companies and their employees, the 460-acre area was known as the site where Howard Hughes housed his aviation firm. After its demise, the plot was vacant for decades, "as various developers struggled with environmental concerns and bureaucracy."
Brookfield Residential bought "the area's master plan" for $265 million in 2012, predicting that "tech companies would run out of space to expand in other parts of Los Angeles due to lack of space, building restrictions and high prices." Now, Silicon Beach, which once referred just to Santa Monica and Venice, includes Playa Vista.
The Google office is being built in the former Spruce Goose airplane hangar, and the area's most expensive homes — 4,500 square feet for between $4 million and $4.89 million — are being marketed by Beverly Hills luxury brokerage Hilton & Hyland. Sixty-six single-family homes, priced at between $2 million to just over $3 million, are under construction.
Topics:
Adrian Foley
,
Alphabet
,
Brookfield Residential
,
California
,
Electronic Arts
,
Facebook
,
Gaming
,
Google
,
Hilton & Hyland
,
Howard Hughes
,
IMAX
,
Jamal Crawford
,
Los Angeles
,
Marina del Rey
,
Microsoft
,
Multiplex
,
Playa Vista
,
Santa Monica
,
Silicon Beach
,
Social Media
,
Venice
,
Video
,
Whole Foods Market
,
Yahoo
,
YouTube