Sony's Xperia series smartphones — the flagship XZ Premium, the smaller XZ, and the large XA1 Ultra — now feature impressive imaging capabilities, including an option to shoot video at 960 frames per second to enhance the phones' slow motion capture feature. The lens improvements adjust the lighting to better illuminate nighttime scenes and all images are displayed in ultra-high definition 4K. Beyond the camera, Sony struck a deal to stream Amazon content on Xperia phones without the need for clunky third-party apps.
Sony announced its new products at the recent Mobile World Congress in Barcelona.
The XA1 Ultra has a massive 6-inch screen, a 23-megapixel rear camera, and a 16-megapixel front camera. The XZ Premium has a smaller 5.5-inch screen, but it still manages to pack in 801 pixels per inch, which is about twice as many as the iPhone 7 Plus display. The XZ is essentially an identical phone to the XZ Premium, except that it only has a 5.2-inch screen.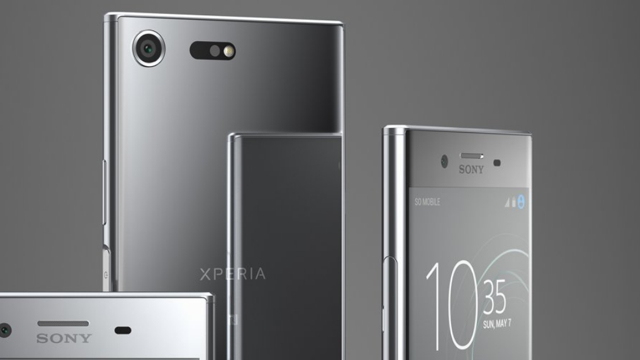 All of the Xperia phones use Motion Eye camera technology to start taking pictures as soon as an object enters the frame. It starts taking pictures milliseconds before the user clicks the button. Google's Pixel and Apple's iPhone utilizes the same technology, reports TechCrunch. What they don't have is Sony's ability to capture video, and then play it back four times slower than everyone else for a truly mesmerizing slow motion video.
Inside the phone, Sony introduced a new Amazon streaming feature. Previously, Amazon content was difficult to stream on Android phones because Amazon tried to push the apps built for its Fire devices.
Other new devices from Sony include the Xperia Tough Projector which can turn any flat surface into an HD touchscreen. The device is meant to be like an Android tablet, according to The Verge. Users can download apps, play games, and watch movies. The projector detects hand movements with infrared sensors and a camera. It goes on sale in Europe this spring for about $1,500.
Topics:
4K
,
Amazon
,
Amazon Fire
,
Android
,
Apple
,
Apps
,
Cameras
,
Games
,
Google
,
Headphones
,
iPhone
,
iPhone 7 Plus
,
Mobile
,
Mobile World Congress
,
Motion Eye
,
Movies
,
Photos
,
Pixel
,
Projector
,
Slow Motion Video
,
Smartphones
,
Sony
,
Streaming
,
Video
,
XA1 Ultra
,
Xperia
,
Xperia Tough Projector
,
XZ
,
XZ Premium