While the distinction between paid advertising and editorial content online can sometimes seem blurred, it was recently suggested that Microsoft was paying Machinima partners to post videos featuring the Xbox One. Machinima's UK community manager revealed in a tweet (that is now deleted) that video partners were receiving an additional $3 per thousand views for videos featuring the Xbox One. In a related story, Electronic Arts is said to be taking a similar approach with its Ronku program.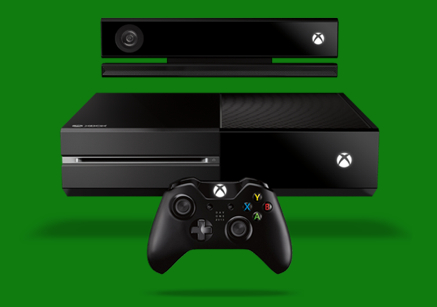 According to Ars Technica, news of the stealth promotion "also appears on Machinima's activity feed on Poptent, a clearinghouse for these kind of video marketing campaigns. The Poptent page also mentions an earlier campaign surrounding the Xbox One's launch in November, which offered an additional $1 CPM for videos 'promoting the Xbox One and its release games.'"
These kind of payments are not suspect if video makers disclose that a company is paying extra for the videos. In this case, however, a leaked agreement specifies that video creators "may not say anything negative or disparaging about Machinima, Xbox One, or any of its Games" and must keep details confidential.
"The arrangement as described might go against the FTC's guidelines for the use of endorsements in advertising, which demand full disclosure when there is 'a connection between the endorser and the seller of the advertised product that might materially affect the weight or credibility of the endorsement,'" reports Ars.
Microsoft issued the following response: "Microsoft was not aware of individual contracts Machinima had with their content providers as part of this promotion and we didn't provide feedback on any of the videos. We have asked Machinima to not post any additional Xbox One content as part of this media buy and we have asked them to add disclaimers to the videos that were part of this program indicating they were part of paid advertising."
Meanwhile, The Verge reports that game publisher Electronic Arts has a program that pays YouTube fans to promote games.
"It's called Ronku, and if a report at NeoGAF is accurate, the company pays gamers quite a bit: $10 for every 1,000 views, or roughly $200,000 for an entire 20,000,000-view 'Battlefield 4' promotional campaign," notes the article.
According to an Electronic Arts spokesman: "Through EA's Ronku program, some fans are compensated for the YouTube videos they create and share about our games. The program requires that participants comply with FTC guidelines and identify when content is sponsored. User-generated videos are a valuable and unique aspect of how gamers share their experiences playing the games they love, and one that EA supports."
Topics:
Ad
,
Advertising
,
Agreement
,
Battlefield
,
Campaign
,
Commission
,
Console
,
Contract
,
Disclaimer
,
EA
,
Electronic Arts
,
Endorse
,
Federal
,
Federal Trade Commission
,
FTC
,
Game
,
Gamer
,
Gaming
,
Guidelines
,
Legal
,
Licensing
,
Machinima
,
Marketing
,
Media Buy
,
Microsoft
,
NeoGAF
,
Program
,
Promo
,
Promote
,
Promotional
,
Ronku
,
Sponsor
,
Trade
,
Tweet
,
Twitter
,
UGC
,
Video
,
Xbox
,
Xbox One
,
YouTube