Facebook is working toward greater interactivity between its users and the entertainment industry with television program partnerships. Using popular TV shows, celebrities and related hashtags to encourage even more communication and sharing among users, Faceboook can deliver detailed analytics to its partners about who is watching and what they're saying on the social media site. TV networks are turning to Facebook to generate social activity and promote their content.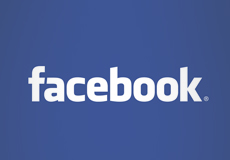 One of its most successful examples was when singer Miley Cyrus promoted the #DayintheLife hashtag on Facebook just before her infamous MTV VMA performance. Variety reports that on the night of the VMAs, her behind-the-scenes photos yielded 26.5 million posts, likes, comments and shares.
And back in September, when it first began its entertainment partnerships, Facebook teamed up with ABC to promote the "Dancing With the Stars" season 17 premiere. It identified the show's "most talked-about moments, dances and teams" on the site and then shared that information live while on the air.
Charles Porch, Facebook's strategic partnerships lead for music and entertainment, told Variety, "You want to get people on air to post on Facebook so they're sharing about the show with their friends and hopefully that's going to attract people to the show."
"And you want what's happening on Facebook to be pushing people to tune in," he said.
CNN's recent popular segment on Nobel Peace Prize nominee 16-year-old Malala Yousafzai used Facebook-owned Instagram videos from users who had questions for the Pakistani education activist. Those video questions were used live on the air with the hashtag #AskMalalaCNN, which Variety notes not only engaged the show's audience, but were also used to promote the show.
"The social media giant reaches out to, and is approached by, celebs who want to interact with fans before award shows, TV appearances and performances," notes Variety.
Porch expands on that, referring to the social media giant's robust analytics and how they can be put to use for artists: "Talent hasn't had this before," he says. "Do you want to see the gender breakdown or the top cities where you're popular? Artists are looking at these to [ask], 'Where should I go on tour? Where should I go abroad or where should I do this promotion?'"
Topics:
ABC
,
Analytics
,
Audience
,
Behind-the-Scenes
,
Celebrities
,
CNN
,
Communication
,
Cyrus
,
Dancing
,
Entertainment
,
Facebook
,
Hashtag
,
Instagram
,
Interactive
,
MTV
,
Music
,
Network
,
Nobel
,
nominee
,
Partnership
,
Photo
,
Porch
,
Premiere
,
Prize
,
Program
,
Share
,
Sharing
,
Social
,
Social Media
,
TV
,
Variety
,
Video
,
VMA
,
Yousafzai