Snap is opening up Snap to Store, letting advertisers make the best use of Snapchat's database to determine how well their ads are working. Snap has been testing Snap to Store since 2016, with Paramount Pictures and 7-Eleven among a handful of others who would like to know if their campaigns are actually driving viewers to movie theaters, stores and other venues. Now, Snap is rolling out Snap to Store to more brands, in retail, fast food, movie and automotive, as well as providing more data and a proprietary digital dashboard.
The Wall Street Journal reports access to Snap to Store is free to advertisers who "reach a certain spending threshold" on Snapchat, although "the company declined to specify" a number.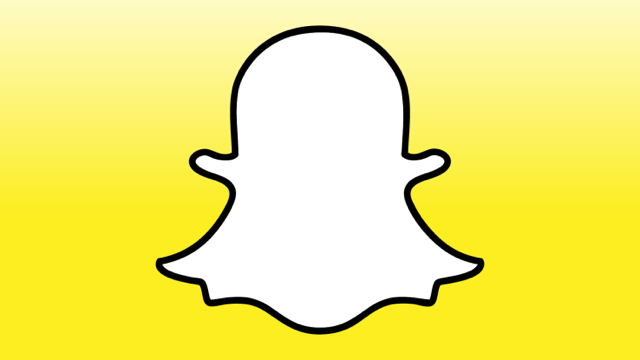 In Snap's S-1 filing prior to its March IPO, "Snap noted that a sponsored geofilter ad promoting Wendy's Jalapeño Fresco Chicken Sandwich drove over 42,000 incremental people to visit one of the burger chain's various locations within seven days." The way it works is that a customer went to Wendy's, applied an overlay, which is a sponsored geofilter, to take a snap in the restaurant. The snap lives in the user's story or can be sent to friends. Snap to Store "then tracks whether friends who see the snap visit the restaurant chain during the next week and whether friends who didn't see the original snap visit anyway."
A deeper dive into the Snapchat data could provide information on "the age and location of the people who did visit its stores after being exposed to Snapchat ads." Snapchat users have the option to share location data when they download the app; data on a user's whereabouts is only collected when she opens the Snapchat app at a given location.
In principle, a Snapchat user can visit a store and, if she doesn't open the app, no data will be collected. But "sharing where you are is an integral part of the app's functionality, particularly with the addition of geofilters and with people often making videos and ad images that specifically highlight where they are," notes WSJ. The average user logs on the app "more than 18 times a day."
Although "location-based ads on mobile devices are often seen as a Holy Grail in advertising," the reality has been difficult to achieve. WPP-owned digital ad agency Essence executive Jeremy Sigel says that even after collecting data, the result is "often less than perfect, involving panels and projections." He does believe, however, that Snapchat has "scale and accuracy." Targeting users with messages isn't Snap's intent; "the company just wants to let brands know that people showed up after previously seeing ads."
"Being able to see if people actually walked into a store from a Snapchat ad is very appealing," said Sigel. "It gives them something other than just brand advertising. They have an incredible mobile asset. And the fact that they give people a compelling reason to share location lets them leverage that."
Topics:
7-Eleven
,
Advertising
,
App
,
Automotive
,
Data
,
Essence
,
Geofilter
,
IPO
,
Jeremy Sigel
,
Location-Based
,
Mobile
,
Mobile Device
,
Movie
,
Paramount Pictures
,
Restaurant
,
Retail
,
Snap Inc.
,
Snap to Store
,
Snapchat
,
Social Media
,
Targeted Ad
,
Theater
,
Video
,
Wendy's
,
WPP