High dynamic range is lauded for its more vivid colors and life-like imagery. Initially introduced by TV set manufacturers, an increasing number of gear manufacturers have introduced HDR capabilities and SMPTE just released standard specifications. But implementing HDR into production, post production and distribution can also create problems that degrade the image, with artifacts and banding. Several experts talked about the challenges in implementing HDR, and the potential solutions to them.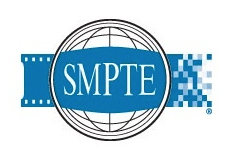 In TV Technology, experts explained how "HDR can offer a more lifelike image because of its greater contrast range, but that same characteristic could also introduce new kinds of artifacts," among other issues. Pierre Larbier, ATEME chief technology officer, addressed the compression challenges with HDR, especially with regard to the HEVC codec used to compress 10-bit UHD HDR signals.
"Extensive research conducted using HDR-graded content shows that HEVC video encoders that were not specifically designed for this new format will produce new types of coding artifacts," said Larbier, who also noted that, "the tests on UHD HDR content showed unexpected new video defects that might become noticeable to viewers if the video compression system wasn't specifically adapted."
Ericsson Television's Olie Baumann noted that consumer HDR TV displays cause "artifacts, specifically banding, at particular levels." He suggested a possible solution but noted his own approach's inefficiencies.
Avid chief architect Shailendra Mathur discussed the SMPTE VC-3 video codec, which is the basis of Avid DNxHD. An extension is being added to the standard to allow for higher frame rates and a variety of color spaces, and Marthur noted its success as a "low-complexity editorial, intermediate and mezzanine codec," which made compromises in the compression ratio worth the trade-off. "It supports a variety of workflows involving better, faster and more pixels," he said.
Topics:
ATEME
,
Avid
,
Codec
,
Compression
,
Distribution
,
DNxHD
,
Ericsson Television
,
HDR
,
HDR Standards
,
HEVC
,
HFR
,
High Dynamic Range
,
High Frame Rate
,
Olie Baumann
,
Pierre Larbier
,
Post Production
,
Production
,
Shailendra Mathur
,
SMPTE
,
SMPTE 2015
,
SMPTE VC-3 Codec
,
Television
,
TV Manufacturer
,
UHD
,
Ultra HD
,
Video