During a Sunday session at the SIGGRAPH computer graphics conference, panelists discussed virtual reality, its technical hurdles, and the need for compelling content. Palmer Luckey, co-founder of Oculus VR, described the adoption of augmented and virtual reality as inevitable, but suggested we're not quite there yet. While innovation will likely be led by hardware from multiple manufacturers, he also believes that content and software will drive the industry in the long term.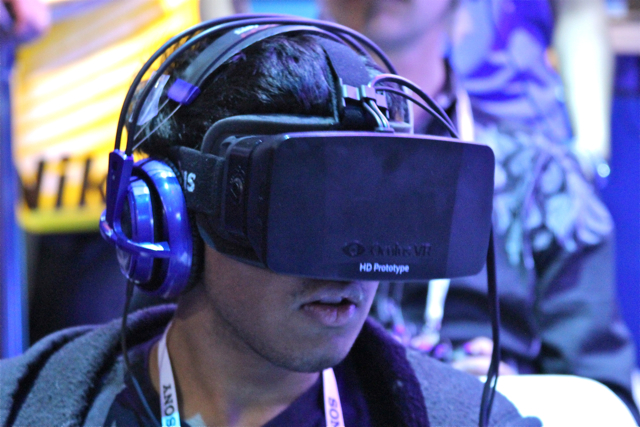 "I'm looking forward to the point where nobody can think of more [technical] improvements and instead are thinking about compelling killer apps," he said.
The panel, moderated by Jason Jerald, co-founder of VR consulting firm NextGen Interactions, agreed with Luckey that content is king.
According to Carolyn Giardina, writing for The Hollywood Reporter: "Henry Fuchs
, professor of computer science at the University of North Carolina at Chapel Hill, asserted that a key obstacle to mass adoption is that 'it's not clear what the application is that millions will want to use augmented and virtual reality for. Until we find that, we'll be limited to a few hundred thousand users. Not millions.'"
Hollywood is looking closely at VR for areas such as narrative content, games, marketing purposes, and more. Luckey suggested that those who start creating content now "will be so far ahead when the hardware is ready."
Richard Marks, senior director at the Sony Magic Lab, is working with VR headset Project Morpheus. He described this time as the "Wild West" for VR. "There are no established genres," he said. "You don't get that opportunity very often."
Panelists also addressed the current tech hurdles, including problems with displays, tracking and user interfaces.
"Luckey warned that VR hardware makers should be careful not to focus too much on marketing a 'quantifiable' feature such as resolution," reports Giardina. "He added that there needs to be improvement in numerous areas, including ergonomics and latency."
Topics:
App
,
Augmented Reality
,
Canada
,
Carolyn Giardina
,
Content
,
Display
,
Game
,
Gaming
,
Hardware
,
Headsets
,
Henry Fuchs
,
HMD
,
Hollywood
,
Jason Jerald
,
Marketing
,
NextGen Interactions
,
Oculus Rift
,
Oculus VR
,
Palmer Luckey
,
Project Morpheus
,
Richard Marks
,
SIGGRAPH 2014
,
Software
,
Sony Magic Lab
,
University of North Carolina
,
Vancouver
,
Virtual Reality
,
Wearable