According to new research from IHS Technology, the introduction of Google's Android TV platform could disrupt the streaming media player space currently led by Roku and Apple TV. While previous Android-based offerings may have been lacking, a new sophisticated product is expected to more fully integrate with Google-powered features and the Android mobile ecosystem. This may be significant, considering that 213 million connected TV devices are projected for the U.S. by 2017.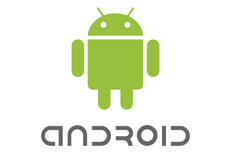 The installed base for streaming media players is projected to reach 50 million units worldwide by the end of 2014. The installed base in the U.S. is expected to reach 24 million units this year, up from 16 million in 2013. And that figure is anticipated to reach 44 million units in the U.S. by 2017.
"And when combined with an aggregate of 169 million Blu-ray Disc players, game consoles and Smart TVs, the total U.S. installed base of connected TV devices in 2017 will amount to some 213 million units," reports Advanced Television.
"Given the ongoing shift among consumers toward streaming media consumption, the market for standalone streaming media players is continuing to heat up," said Paul Erickson, senior analyst for the connected home at IHS. "Today Roku and Apple TV continue to dominate the U.S. installed base for streaming media players, with a combined 94 percent share in 2013, and Amazon's Fire TV is a significant recent entrant. However, the arrival of Android TV is expected to significantly affect the competitive dynamics of this market over the long run."
According to the article, previous Android-based offerings from competitors "have lacked the refinement, functionality, ecosystem, and user experience to compete head to head with products from Roku or Apple."
However, the arrival of Android TV is expected to include an array of new benefits, ranging from a new user experience designed specifically for TV and access to content from Google Play and third party apps, to Google-powered content search with voice recognition and built-in Chromecast functionality that provides screen mirroring from multiple devices across platforms.
While Apple is possibly the most solidly situated, based on its strong content ecosystem and iOS customer base, Android TV could be a bigger disruption for Roku, which does not have direct integration with an ecosystem.
Topics:
Amazon
,
Android
,
Android TV
,
Apple TV
,
Apps
,
Blu-ray
,
Blu-ray Disc Players
,
Chromecast
,
Connected Devices
,
Connected TV
,
Discovery
,
Ecosystem
,
Fire TV
,
Game Consoles
,
Google Play
,
Google TV
,
IHS Technology
,
iOS
,
IPTV
,
Mirroring
,
OTT
,
Roku
,
Search
,
Smart TV
,
Streaming Media Player
,
Television
,
TV
,
Video
,
Voice Recognition