Senators Edward Markey (D-Massachusetts) and Richard Blumenthal (D-Connecticut) have written a letter to Federal Trade Commission chair Joseph Simons requesting that his agency investigate the business practices of smart TV manufacturers. The two senators are concerned about "consumer privacy issues raised by the proliferation of smart TV technology," since some companies are able to identify what people are watching and use that data to feed ads to other device's in the consumer's home.
The New York Times reports that the senators' letter "cited a NYT article … that detailed the practices of Samba TV, a San Francisco software company" that privacy advocates criticize for "not being transparent with consumers when it seeks permission to track their viewing on Internet-connected TVs to sell ads."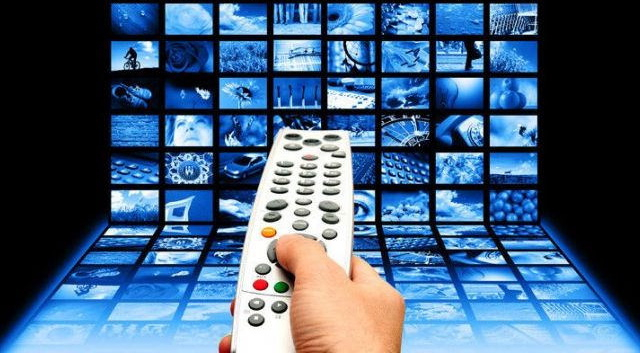 The senators, who are members of the Senate Committee on Commerce, Science and Transportation, stated that Samba TV "does not provide sufficient information about its privacy practices to ensure users can make truly informed decisions."
Samba TV has collected viewing data from 13.5 million U.S. homes, and struck deals with major manufacturers to place its software on certain sets. Samba TV pays manufacturers to have its software embedded in the sets, admitting that it "does subsidize a small piece of the television hardware."
Consumers who turn on these TV sets "encounter a screen asking them to enable Samba Interactive TV," but critics say the opt-in language "does not clearly convey how much sensitive information about a user will be collected or whether the data will be used for targeted advertisements across different devices." As a result, most owners "agree to enable the software, which allows Samba to monitor their TV habits on a nearly second-by-second basis" and then "use the data to direct ads to phones and laptops that share the TV's Internet connection."
The senators say the opt-in language isn't sufficiently transparent, and that existing data privacy laws "do not cover data companies using Internet connectivity" to track smart TV viewing.
Samba TV spokesman Bill Daddi said the company will "work with any member of Congress on this issue, as we have throughout the past few years," and noted that Samba TV has already made revisions based on the FTC's review of its opt-in language and policy. An FTC spokeswoman, however, said the commission does not "endorse or bless companies' practices."
Last year, Vizio "paid $2.2 million … to settle claims by the Federal Trade Commission and the State of New Jersey that it was collecting and selling data from millions of smart TVs without the knowledge or consent of set owners."
Topics:
Advertising
,
Bill Daddi
,
Congress
,
Connecticut
,
Data Privacy
,
Edward Markey
,
Federal Trade Commission
,
FTC
,
Joseph Simons
,
Laptops
,
Massachusetts
,
New Jersey
,
Privacy
,
Richard Blumenthal
,
Samba Interactive TV
,
Samba TV
,
Senate
,
Smart TVs
,
Smartphones
,
Television
,
The New York Times
,
User Data
,
Vizio