The remote for Samsung's new flagship television set, currently on display at CES, does much more than change the channels. This TV doubles as a central smart home hub to control the house's smart devices. With the KS9500 model of the SUHD TV set, users can adjust the lighting, watch the baby monitor, and even create "mood schemes" with a group of smart devices. Samsung also partnered with PlayStation Now and GameFly to get video games on the TV without the need for a separate console.
The TV has a super-thin, curved display that rests on a sleek stand. Samsung also did away with the screws on the back of the TV. The idea behind this so-called "bezel-less" TV is that the image will appear to be floating without the traditional frame or bezel.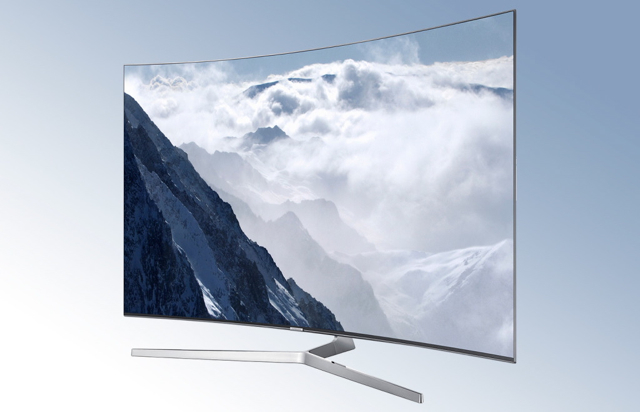 And that image reportedly looks impressive in ultra high definition. The KS9500 is quantum-dot color enhanced and the super-bright backlight was designed specifically to support high dynamic range (HDR). The backlight also helps enhance the image quality in a bright environment. Samsung points to consumer studies that show that most people watch TV with the lights on or during the daytime, reports Wired.
The extra smart home hub and gaming capabilities make the television a control center for the house. The smart home hub works with SmartThings-compatible devices. The TV itself is pretty smart, too. It will recognize connected components so that users won't even have to configure them.
Topics:
4K
,
Backlight
,
Bezel
,
CES 2016
,
CTA
,
Curved Display
,
Display
,
GameFly
,
HDR
,
KS9500
,
Las Vegas
,
Lighting
,
PlayStation Now
,
Quantum Dot
,
Samsung
,
Smart Device
,
Smart Home
,
SmartThings
,
Sony
,
SUHD
,
Television
,
TV
,
UHD TV
,
Ultra HD
,
Ultra High Defintion
,
Video Game