Samsung has announced plans to build a $17 billion chip plant in Taylor, Texas. The news comes on the heels of a government push to jump-start more U.S. semiconductor manufacturing and Senate approval of $52 billion in industry subsidies for new processor factories. The South Korea-based electronics giant already operates a chip fabrication plant in Austin, Texas, opened in 1997 and expanded in 2007. The Taylor facility will create new sourcing for chips, which have become precious amidst a global shortage, although the new factory is not expected to become operational until 2024.
Taylor incentivized the Samsung company with perks including 92.5 percent property tax relief for the first 10 years. The plant is expected to bring about 2,000 high-tech jobs to the community, along with 6,500 construction jobs, with building set to begin in the first half of 2022, Reuters reports in its coverage of Texas governor Greg Abbott's Tuesday evening press conference, where he was joined by Samsung Electronics Device Solutions Division head Kinam Kim and Texas Senator John Cornyn.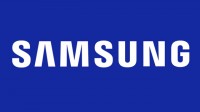 The new facility will manufacture advanced-process technology products for use in mobile devices, 5G phones, high-performance computing (HPC) and artificial intelligence (AI).
"As we add a new facility in Taylor, Samsung is laying the groundwork for another important chapter in our future," Kim said in Samsung's press release. "With greater manufacturing capacity, we will be able to better serve the needs of our customers and contribute to the stability of the global semiconductor supply chain" when it comes to advanced semiconductor fabrication to meet surging demand, Kim added.
Reuters described Samsung as "the world's biggest memory chipmaker and second-largest contract chip manufacturer," explaining the company also considered locations in Arizona and New York. Samsung joins rivals TSMC of Taiwan and California-based Intel in a race to expand U.S. chip contract manufacturing capacity, "an area of strategic competition with China," Reuters writes.
Cornyn called the importance of restarting the U.S. chip foundries as a "national security imperative," according to Reuters, which quoted him as saying that "if China continues to saber-rattle, the majority of the world could be at their mercy when it comes to the supply of critical semiconductors."
Samsung says the new plant will bring its total U.S. operational investment to more than $47 billion, adding that it now has 20,000 employees here.
Topics:
5G
,
Arizona
,
Artificial Intelligence
,
California
,
China
,
Foundry
,
Greg Abbott
,
HPC
,
Intel
,
Joe Biden
,
John Cornyn
,
Kinam Kim
,
Manufacturing
,
Mobile
,
National Security
,
New York
,
Processor
,
Samsung
,
Semiconductor
,
Smartphone
,
South Korea
,
Tablet
,
Taiwan
,
Texas
,
TSMC