At CES 2019, when Samsung introduces its latest line-up of TVs, it might also unveil plans to integrate Google Assistant into its 2019 TV sets, according to sources. The company is expected to place a bigger emphasis on audio quality, and might also offer features in its TVs that are similar to Apple's HomePod, which "tunes" music to its environment. Samsung wouldn't comment on these plans, but did highlight the 2019 models of its Frame and Serif TVs. In 2018, Samsung added Bixby, its own voice assistant, to that year's TV lineup.
Variety reports that, "the current integration of Bixby on TVs is fairly limited," capable of playing back videos but unable to open and control third-party apps. It does, however, have plans for third-party TV app developers. "We are at the very early stage of development for Bixby for TV," said Samsung senior staff engineer James Jung.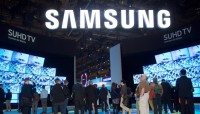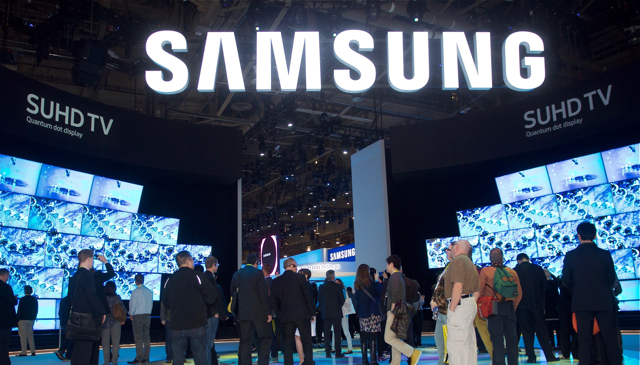 When Samsung does offer the ability to integrate third-party assistants, it will be able to "offer developers more flexibility, and take advantage of the growing number of smart speakers to bring far-field voice control to TVs without built-in microphones."
According to eMarketer, 74.2 million people will use smart speakers in 2019; it adds that Amazon is likely to dominate with 63 percent of the smart speaker market, with Google capturing 31 percent. Although Samsung introduced the Bixby smart speaker in 2018, it is not yet for sale.  An Adobe Analytics report states that, "63 percent of smart speaker owners have such a device in their living room," meaning that, "people are already using third-party voice assistants in proximity to their TVs."
Samsung is expected to integrate third-party products similarly to how LG and TCL have: "on LG TVs, consumers can access local weather, their calendar, and more through the Google Assistant, and also use the assistant to control smart home devices … [although] universal search is still being handled by LG's own software."
With regard to sound quality, Samsung "registered for a number of trademarks in late November that are related to TV audio, including one for 'audio spatial intelligence,' one for 'volume intelligence,' and one for 'audio scenic intelligence'."
The company will also likely "further build out" its TV Plus OTT streaming service, which presents channels in a linear environment. Junkin, Samsung's content partner, reported that, "it was streaming more than 70 million minutes of linear OTT content to consumers per month." With TV Plus, Samsung can generate "additional revenues after the sale of a TV set," although in other scenarios, the company has "struggled to turn its TV software into more than just a way for consumers to launch Netflix and YouTube."
One prime example is Samsung's failed attempt to "build an ambitious smart tvOS" from its acquisition of smart TV startup Boxee. The project was scrapped and most of the Boxee staff was laid off.
Related:
Samsung Announces 2019 Lifestyle TVs "The Frame" and "SERIF TV" Will be on Display at CES 2019, Samsung, 12/19/18
Samsung's Stylish The Frame and Serif 4K TVs Will Soon Come in More Sizes With Better Picture Quality, The Verge, 12/18/18
Samsung Wants to Bring Web Browsing, Office Work to the TV, Variety, 12/28/18
Topics:
Adobe Analytics
,
Amazon
,
App
,
Apple HomePod
,
Audio
,
Bixby
,
Boxee
,
CES 2019
,
Developer
,
eMarketer
,
Google
,
Google Assistant
,
James Jung
,
Junkin
,
LG
,
Music
,
Netflix
,
OTT
,
Samsung
,
Samsung TV Plus
,
Smart Speaker
,
Smart TV
,
Streaming
,
TCL
,
Television
,
Video
,
Virtual Assistant
,
Voice Control
,
YouTube