Following earlier setbacks, Samsung has launched its Tizen mobile operating system in New Delhi, India with the entry-level Samsung Z1, priced less than $100. Tizen joins the likes of Google's Android and Apple's iOS systems that collectively hold over 95 percent of the market. Samsung is initially focusing on India's population of mobile phone users since many of them still own basic phones. Samsung hopes to build from the market in India, gain momentum and incentivize app developers to build for Tizen.
"By focusing on first-time smartphone users in India and loading Tizen onto other electronic devices like televisions and smartwatches, Samsung hopes to gain a foothold in parts of the market where its Silicon Valley rivals aren't entrenched players," reports The Wall Street Journal.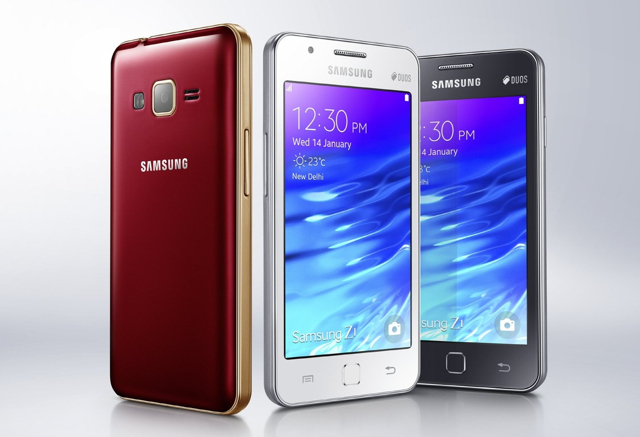 The delay of bringing Tizen to a mobile phone was largely due to lack of support. Without support from service carriers and app developers in locations such as Japan, France and Russia, Samsung was forced to adjust its plans.
According to WSJ, "Samsung overcame these obstacles by bypassing carriers and app developers, selling the phone directly through its retail networks and using Web versions of Facebook, Twitter and YouTube to cover over the fact that none of those companies built Tizen-specific apps. Users can, however, download Facebook Inc.'s WhatsApp from Tizen's app store."
Samsung will continue to put Tizen in other products as a part of its initiative to become a leader in the Internet of Things movement. According to Samsung CEO BK Yoon, every Samsung television will soon come equipped with Tizen.
Topics:
Android
,
App Developer
,
Apple
,
BK Yoon
,
Developer
,
Facebook
,
Google
,
India
,
Internet of Things
,
iOS
,
IoT
,
Mobile
,
New Delhi
,
Operating System
,
Samsung
,
Samsung Z1
,
Smart TV
,
Smartphone
,
Smartwatch
,
Social Media
,
Television
,
Tizen
,
TV
,
Twitter
,
WhatsApp
,
YouTube