Rumors were running rampant over the weekend as an unanticipated executive shuffle played out at OpenAI. It began on Friday when CEO Sam Altman was pushed out by the OpenAI board. President and co-founder Greg Brockman quickly resigned in solidarity, followed by several top researchers. Reports circulated the following day that investors were pressuring the board into reconsidering its decision, but by Sunday evening, OpenAI announced that former Twitch leader Emmett Shear would serve as the new interim chief. Shortly after, Microsoft CEO Satya Nadella said Altman, Brockman and other OpenAI employees would join Microsoft to lead an advanced AI research unit.
Microsoft's announcement occurred just three hours after Ilya Sutskever, OpenAI co-founder, chief scientist and board director, explained to staff that Altman would not return as CEO. The news reportedly led to dozens of staffers indicating yesterday their plans to quit the company. Those numbers would grow considerably overnight.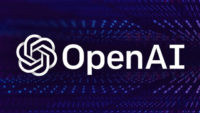 "Emmett Shear, the former CEO of Amazon's streaming service Twitch, will join OpenAI as interim CEO," reports CNN. "He replaces Mira Murati, who was named interim CEO when Altman was fired. She will return to her role as OpenAI's chief technology officer."
Yet the disruption seems far from over at OpenAI, as more than 500 staff members, including Murati, "signed a letter to OpenAI's board threatening to quit unless the board resigns and Altman and Brockman are reinstated," according to SiliconANGLE.
"The board firmly stands by its decision as the only path to advance and defend the mission of OpenAI," the company released in a staff memo. "Put simply, Sam's behavior and lack of transparency in his interactions with the board undermined the board's ability to effectively supervise the company in the manner it was mandated to do."
However, even "Sutskever, who was reportedly the spark behind the board's decision Friday to fire Altman," notes SiliconANGLE, seemed to walk back his earlier statements. "I deeply regret my participation in the board's actions," he explained on X this morning. "I never intended to harm OpenAI. I love everything we've built together and I will do everything I can to reunite the company."
According to The New York Times, "Altman's firing startled the tech industry and OpenAI's investors, which include Microsoft, Sequoia Capital and Thrive Capital. Microsoft, which has invested more than $13 billion in OpenAI, only learned of Mr. Altman's exit one minute before it was announced, while other investors discovered that he had been forced out via social media. They were given no further information or updates over the weekend."
Meanwhile, the transition to Microsoft is underway. "We look forward to moving quickly to provide them with the resources needed for their success," said Nadella on X of the new research unit that will operate independently within Microsoft.
ETCentric will provide updates as this story continues to play out.
Related:
OpenAI's Customers Consider Defecting to Anthropic, Microsoft, Google, The Information, 11/20/23
Microsoft Hires Sam Altman Hours After OpenAI Rejects His Return, The New York Times, 11/20/23
OpenAI Staff Threaten to Quit Unless Board Resigns, Wired, 11/20/23
OpenAI Employees Threaten to Quit Unless Board Resigns, The Wall Street Journal, 11/20/23
Microsoft Hires Former OpenAI CEO Sam Altman, The Verge, 11/20/23
New OpenAI CEO Investigating Sam Altman Firing, The Hill, 11/20/23
Topics:
Amazon
,
Anthropic
,
Artificial Intelligence
,
Chatbot
,
ChatGPT
,
Cloud
,
Emmett Shear
,
Executive
,
Generative AI
,
Google
,
Greg Brockman
,
Ilya Sutskever
,
Investigation
,
Investor
,
LLM
,
Microsoft
,
Mira Murati
,
OpenAI
,
Python
,
Sam Altman
,
Satya Nadella
,
Sequoia Capital
,
Social Media
,
Thrive Capital
,
Twitch