FilmOn just lost its latest court case, with U.S. District Judge Rosemary Collyer's ruling that the company is not a cable system, denying it the statutory license cable companies receive. Collyer's ruling comes as good news to the coalition of TV and movie companies — including ABC, CBS, NBC, Fox and Telemundo — that sued FilmOn in 2013. The new ruling goes against the July ruling from a Los Angeles Federal judge that went in favor of FilmOn, and also revives many of the same questions behind the Aereo ruling.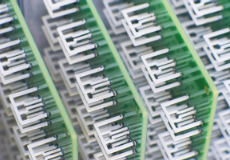 According to Ars Technica, the latest ruling may bring the case back to the Supreme Court, although not any time soon, since the July ruling in favor of the Los Angeles-based FilmOn is on appeal at the 9th Circuit court… and this latest ruling is also likely to be appealed. Collyer's full opinion is still under seal, and a public version of the opinion won't be available until December.
To recap the Aereo case, this company tried to circumvent copyright issues by renting a tiny antenna to each customer. Its legal battle went to the Supreme Court, which ruled that "Aereo looked so much like a cable system that it needed to pay for a license, lest it infringe the 'public performance' right of the TV broadcasters."
When Aereo went to court to ask to pay the same statutory royalty rate as the cable companies, it was rejected. Shortly thereafter, in 2014, the company went bankrupt.
Los Angeles-based FilmOn's similar strategy earned it a $90,000 fine. Since then, FilmOn founder Alki David stopped broadcasting big U.S. networks but didn't give up the fight to pay the same royalty rate as cable companies. The July ruling was in favor, a huge blow to broadcasters, which appealed to the 9th Circuit.
Ars Technica notes that, "the ongoing FilmOn litigation highlights how incomplete and vague the Supreme Court's Aereo ruling was," by disapproving of Aereo's business model without showing a path to "how free TV can be used without violating copyright."
Topics:
ABC
,
Aereo
,
Alki David
,
Antenna
,
Broadcast TV
,
Cable TV
,
CBS
,
Copyright
,
Copyright Infringement
,
FilmOn
,
FOX
,
Licensing
,
Live TV
,
Los Angeles
,
Movies
,
NBC
,
Networks
,
Public Performance
,
Rosemary Collyer
,
Royalty Rates
,
Statutory License
,
Supreme Court
,
Telemundo
,
Television
,
TV Shows
,
U.S. District Court