Pandora has largely been focused on Internet radio since its inception, but has also been increasingly competing with on-demand music services such as Spotify and Apple Music. The company announced yesterday that it plans to spend $75 million for the assets of struggling online service Rdio, which is filing for bankruptcy. The move could help Pandora significantly expand the way it delivers music. While the company presently touts 78 million customers, most of them listen for free, and the current Pandora model involves a feed of songs based on a user's tastes, but with limited control. Rdio's tech could offer Pandora users more control over their selections.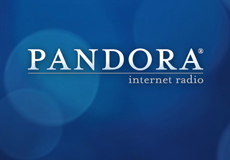 "Pandora's plan for Rdio's assets follows a string of other deals in recent weeks that have already begun to transform the company," reports The New York Times. "In October, Pandora paid $450 million for the online ticketing company Ticketfly, and last week Pandora struck a licensing deal with Sony/ATV, the largest music publisher, while hinting that the deal would help it substantially expand the way it delivered music to its customers."
"Viewed individually, these are logical investments in our future growth," explained Brian McAndrews, chief exec of Pandora. "But when viewed collectively, they are key parts of a truly transformative vision of our future, positioning Pandora to become the definitive source for music enjoyment and discovery globally."
Rdio is expected to declare bankruptcy and discontinue its service, after which Pandora would purchase key assets (including tech and intellectual property) and hire some of Rdio's employees. Pandora hopes to launch on-demand music by the end of next year, but that may be contingent upon obtaining new licensing agreements.
This could explain why Pandora execs have recently been describing the model of giving away free unlimited music (popular with Spotify and YouTube) as "unsustainable."
Re/code suggests that a model similar to that of Spotify and Apple Music is more likely: "Limited music for free, unlimited music for a fee."
Topics:
Acquisition
,
Apple Music
,
Bankruptcy
,
Brian McAndrews
,
Discovery
,
Google
,
Intellectual Property
,
Internet
,
Internet Radio
,
IP
,
Licensing
,
Music
,
Musician
,
On Demand
,
Pandora
,
Publisher
,
Radio
,
Rdio
,
Skype
,
Song
,
Sony/ATV
,
Spotify
,
Streaming
,
Subscriber
,
Subscription
,
Ticketfly
,
Ticketing
,
Track
,
YouTube