Rovi, a company that powers video guides and recommendation systems, has announced the acquisition of Fanhattan, a startup specializing in video discovery through its Fan TV products. The acquisition is expected to bolster Rovi's portfolio of cloud-based TV guides. Fanhattan could benefit from Rovi's sales force, which may be able to distribute the Fan TV streaming set-top box to Charter and Dish customers. Fan TV integrates video from different sources into a single user-friendly interface.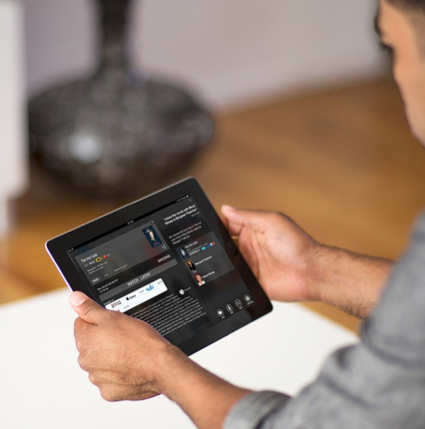 According to Rovi's press release, the purpose of the acquisition is to "accelerate cloud platform availability." The deal also means that Fan TV's iPad app and access to the Open Movie Database is also in their hands. Fan TV's iPad app was one of the first of its kind to help consumers discover content from television, video on demand, and over-the-top video.
Fan TV has recently been struggling with low sales of its streaming set-top box. The company was hoping that the Fire TV set-tops would replace traditional cable boxes because its TV guide and streaming services had a user interface that was much better than anything cable providers had at the time.
Time Warner signed on to offer the Fan TV set-tops to its customers in April, but the cable company did not start marketing the product until the last few weeks, according to TechCrunch.
Rovi also acquired Veveo, a voice search technology company, in February. The company may try to integrate voice search capabilities into the Fan TV products, like the cloud-based TV guide or the set-top box itself.
Topics:
Acquire
,
Acquisition
,
App
,
Cable
,
Charter
,
Cloud
,
Delivery
,
Dish
,
Fan TV
,
Fanhattan
,
Interface
,
iPad
,
Mobile
,
Navigation
,
Open Movie Database
,
OTT
,
Over-the-Top
,
Recommendations
,
Rovi
,
Streaming
,
Tablet
,
Television
,
Time Warner
,
TV Guide
,
Veveo
,
Video
,
Video Discovery
,
VOD
,
Voice Search